When he writes, artist Tian Wei doesn't just use language, he uses color, movement, and physical substance. Born in China, Wei immigrated to the US to earn an MFA and ended up staying for over twenty years. Becoming fluent in both Chinese and Western cultures and languages imbued him with a cross-cultural perspective on communication. His resultant work is multicultural and revolutionary.
"Chinese calligraphy is an art form that shows the process of movement, not only the physical but also the mental, emotional, and spiritual transformation of the artist," Wei tells Creators. "It's a visual art form that illustrates both visible and invisible content at the same time. It's an art form that reaches beyond the realm of art and integrates music, dance, literature, poetry, philosophy, and religion."
Money Makes The World Go Around is based on Wei's experience coming to America in the 1980s, having grown up in a culture where money was not just scarce, but mistrusted by artists. In China at the time, "it was perceived that great art could only be produced by a poor artist." He was struck by the different reality in capitalist society, and especially with how capitalism had transformed China when he returned decades later.
For this sculpture, "I purposely used the traditional hand scroll format and let my creation of so-called English calligraphy letters to jump out, to dance, to fly into space," Wei says. The characters are driven into a frenzy by the concept of wealth.
One of Wei's multicultural techniques involves reimagining Western characters in a traditional Chinese style. It's a way of literally speaking to both the cultures he's inhabited. Every word he writes has multiple meanings and intents.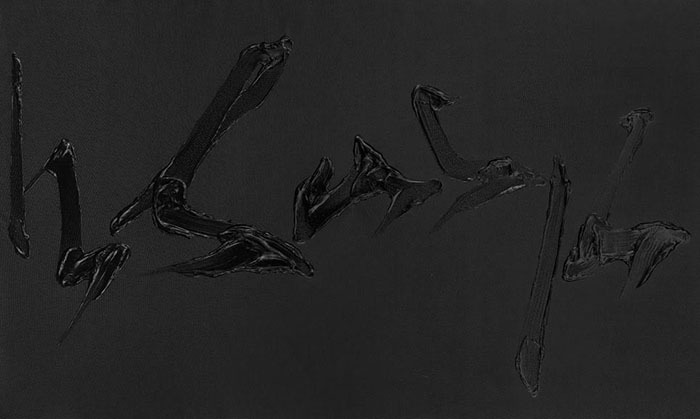 "I'm not an American or a Chinese artist. It is just not that simple… I wanted to make what is familiar to the Chinese unfamiliar. At the same time, I tried to fully display the inner beauty of what has been ignored, so that a Westerner could have an opportunity to approach Chinese culture," Wei says.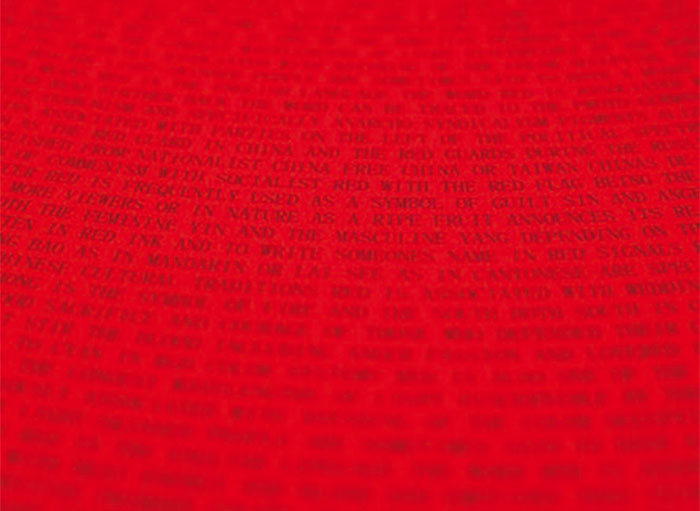 The simplicity of each piece conceals a tremendous amount of work. Black, for example, contains definitions and trivia about the color black along with The Diagram of the Supreme Ultimate and the Taiji curve, all combined to create the texture of the background.
Money Makes The World Go Around caught the attention of collector Uli Sigg several years ago. Wei was pleased, but curious as to why this piece in particular made an impact. "I was thinking: Why does he love this piece so much? What is money? Is money an ultimate goal in life?"
"[Uli Sigg] spent most of his life collecting the world's best Chinese contemporary art, and eventually, he gave the collection away to Hong Kong's M+ Art Museum for almost no money," Wei continues. "Why? I believe this is his response to Money."
Tian Wei's steel sculptures are on display at London's October Gallery, now through April 1.
Related:
In Beautiful Calligraphic Tags, This Artist Hides Messages to Himself
Calligraphy Takes Flight in an Award-Winning Animation
Hyper-Intricate Steel Sculptures Feature Calligraphy Flowing Like Water
Source: vice.com