Every Christmas Eve, local school Dutch children come to Holten & Groesbeek Canadian Military Cemeteries in the Netherlands to light a candle in the honour of every Canadian soldier laid to rest. pic.twitter.com/WwAlpGgIqe

— Arry Pottah🇨🇦 (@13murphy66) December 24, 2021
Canada paid a heavy price to liberate the Netherlands from the Nazis during World War II. Many never returned home. Over two thousand of them remain at the Groesbeek Canadian War Cemetery and Memorial. The Dutch, who suffered horribly during the war, remain grateful to this day. That's why, every year, Dutch children and their parents gather on Christmas Eve to light candles for each grave.
This tradition, Canadian Military Family magazine informs us, began twenty-five years ago when a Finnish visitor introduced the custom from her homeland. A few years ago at one of these ceremonies, local organizer Gerard Hendriks explained that the candles serve to "bring the light and the warmth to them as we do with our loved ones at Christmas time."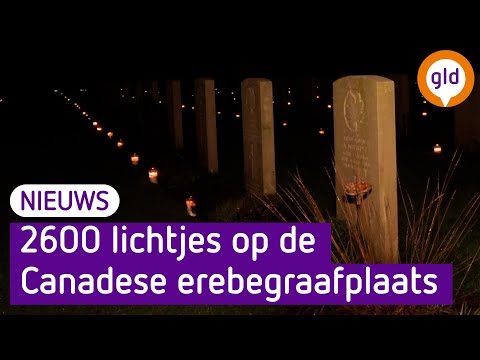 Here's a video from the lighting last night.
-via Nag on the Lake
Source: neatorama