December 11: favorite song in a holiday movie

I'll be man enough to admit that I get a little misty-eyed once I hear "Christmas Time is Here" from 1965's "A Charlie Brown Christmas" when watching it. pic.twitter.com/J8WDEUDuoh

— filmanthropic (@filmanthropica) December 11, 2021
The song in its original version has nothing to do with Christmas. What you think may be jingle bells are brushes on a snare drum. It's a jazz tune that's quite slow and melancholy. But when we hear it, we know it's Christmas, because "Christmas Time is Here" played through a large part of A Charlie Brown Christmas, the beloved 1965 Peanuts TV special we all know and love.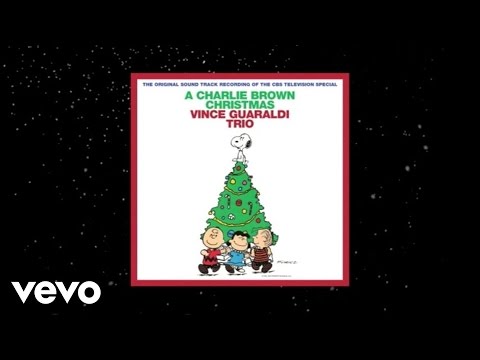 The song was written and performed by Vince Guaraldi, a jazz musician who'd hit the charts with "Cast Your Fate to the Wind" a few years earlier. Lee Mendelson heard the song and got Guaraldi to do the music for A Charlie Brown Christmas. Guaraldi constructed a slow jazz instrumental, which was quite innovative for a children's television show at the time. Mendelson thought it needed lyrics, which he wrote and arranged for a children's choir to sing. Even with cheery lyrics, the song makes Christmas seem somewhat sad and disappointing, which is quite in line with the plot of A Charlie Brown Christmas. Read the story of how the song came about and why we automatically get nostalgic when we hear it, at Mel magazine.
Source: neatorama