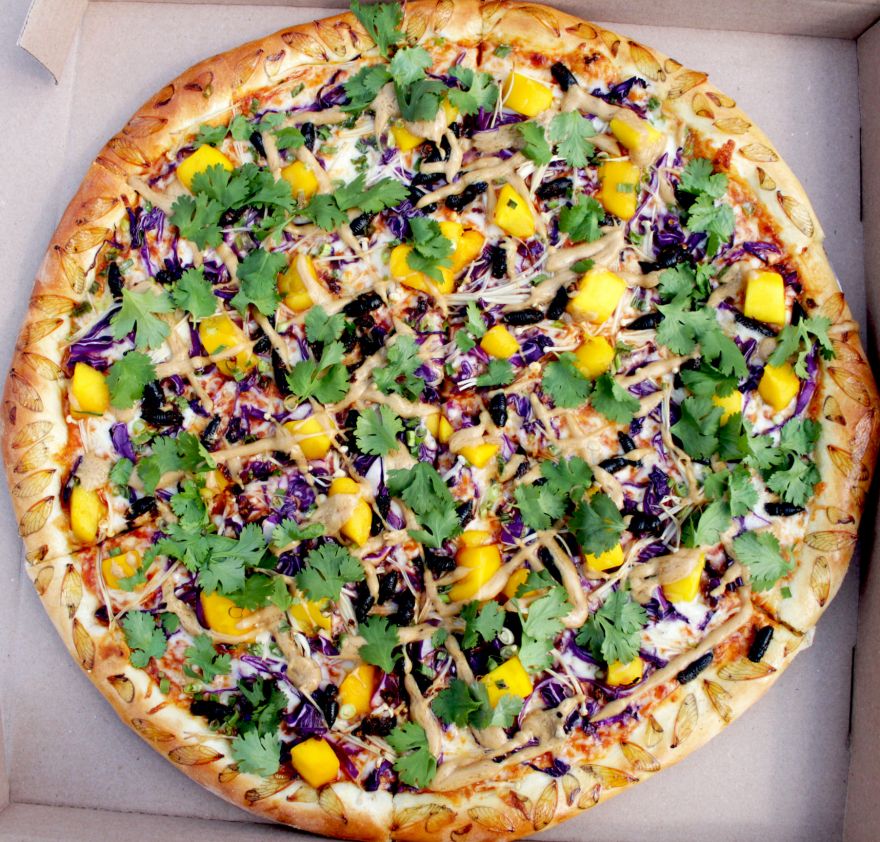 For several weeks, journalists have been trying to convince us to eat bugs. Like those scientists who want us to drink dog urine, news outlets these days abound with articles advocating the consumption of cicadas.
This trend has, apparently, caught on enough that a pizzeria in Dayton, Ohio is offering a pizza topped with cicadas.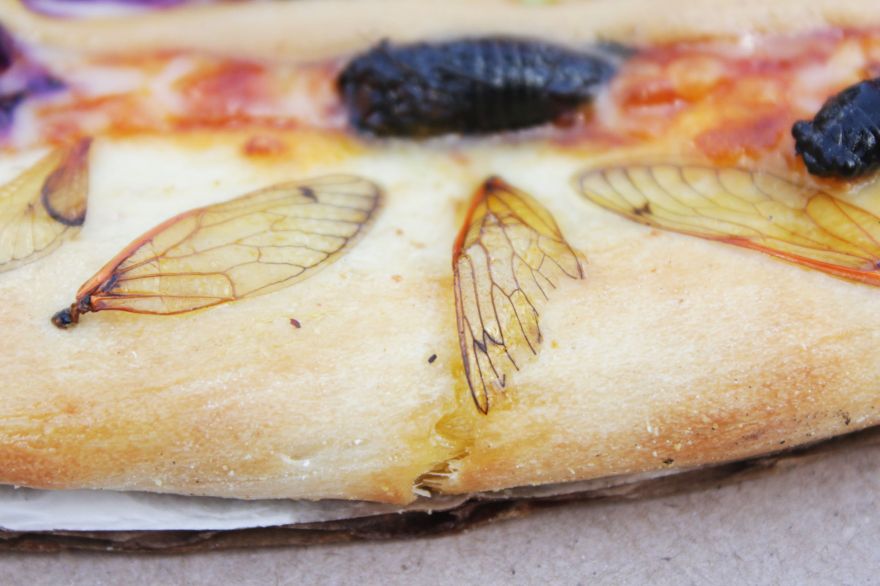 Yes, that's what you're looking at. The restaurant Pizza Bandit calls it the Spicy Thai Cicada Pie. CNN reports:
The restaurant did livestream a tasting panel trying out the pizza, which also featured miso hoisin sriracha sauce, mozzarella, provolone, mushrooms, cabbage, green onion, mango, cilantro and a spicy Thai sauce.
"Opinions of the pizza range from absolutely delicious to…well…uh…yeah…," the Facebook post said.
-via Dave Barry | Photos: Pizza Bandit
Source: neatorama