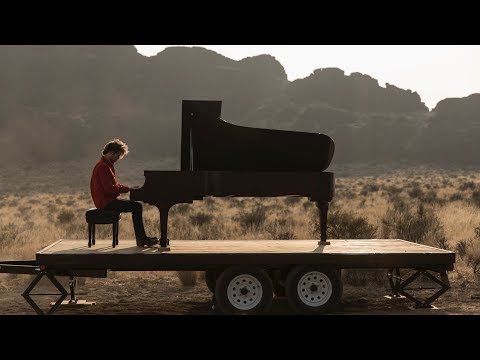 Pianist Hunter Noack travels the Pacific Northwest playing his music in some of the wildest places in the classical concert series, Classical Music in the Wild. Invited guest performers include , local poets reading cowboy poems, and fellow musicians and singers.
According to In a Landscape:
A 9-foot Steinway grand piano is brought to the middle of forests, fields, calderas and historical sites for classical music concerts.
To meet the acoustical challenges of performing in the wild, music is transmitted to the concert-goers via wireless headphones. No longer confined to seats, they can explore the landscape, wander through secret glens, lie in sunny meadows, and roam old growth forests.
This years concert series included Oregon locations such as Alvord Desert Hot Springs, Fort Rock State Park, Smith Rock State Park in Terrebonne, Lewis and Clark Timberlands at Cannon Beach, and Sumpter Valley Dredge in the heart of Oregon's gold country. And Washington State locations The Shire in Washougal and Cape Disappointment State Park in Ilwaco.
Every location has its challenges. Each event includes a What to Know section. Must know information includes a description of the area with GPS coordinates. Transportation: in which a 4×4 vehicle may be recommended and driving instructions. Lodging, which may be limited to camping only. And attendees will need to be aware of weather conditions, fire danger, and the possibility of rattlesnakes in the area.
Visit Hunter Noack's Instragram page for more pictures and videos.
Source: neatorama