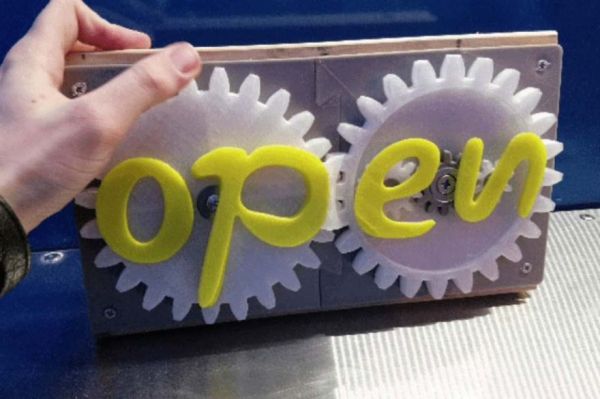 3D artists and designers keep coming up with clever and extremely useful stuff for us to print out and enjoy, stuff that wouldn't be nearly as easy to make without the aid of 3D printers.
Recently engineer and 3D designer Matt Harrison, aka Quintox303, created an amazing sign which he uploaded to Thingiverse that changes from open to closed with the turn of a gear.
//embed.redditmedia.com/widgets/platform.js
If your shop (or home) now feels incomplete without this mechani-cool sign you can download it here and print it out at home (or shop) like it ain't no thang- but it is a thang, a really cool thang!
-Via Laughing Squid
Source: neatorama