Colony recently introduced Sarah Sherman Samuel's debut furniture collection, SSS Atelier, at the Allied Maker showroom. Established in 2014, Samuel's studio is recognized for its signature use of warm materials, adherence to wabi-sabi principles, and inspiration drawn from the lush forests of West Michigan.
The SSS Atelier furniture line features an impressive assortment of tables and credenzas, drawing inspiration from natural and organic forms found in Samuel's home state of Michigan. Pieces such as the Skimming Stone table echo the appearance of rocks scattered along Michigan's beaches, with irregular marble and wood slabs resting against one another, forming a harmonious interplay of cool and warm materials.
With an emphasis on craftsmanship and sustainability, each piece from SSS Atelier is produced in the United States using premium materials sourced from Michigan, a region known for its abundant natural resources and skilled artisans in woodworking and stonecutting. The collection highlights the innate beauty and purity of these materials, yielding a dynamic design that is simultaneously raw and refined, structured and whimsical, much like nature itself.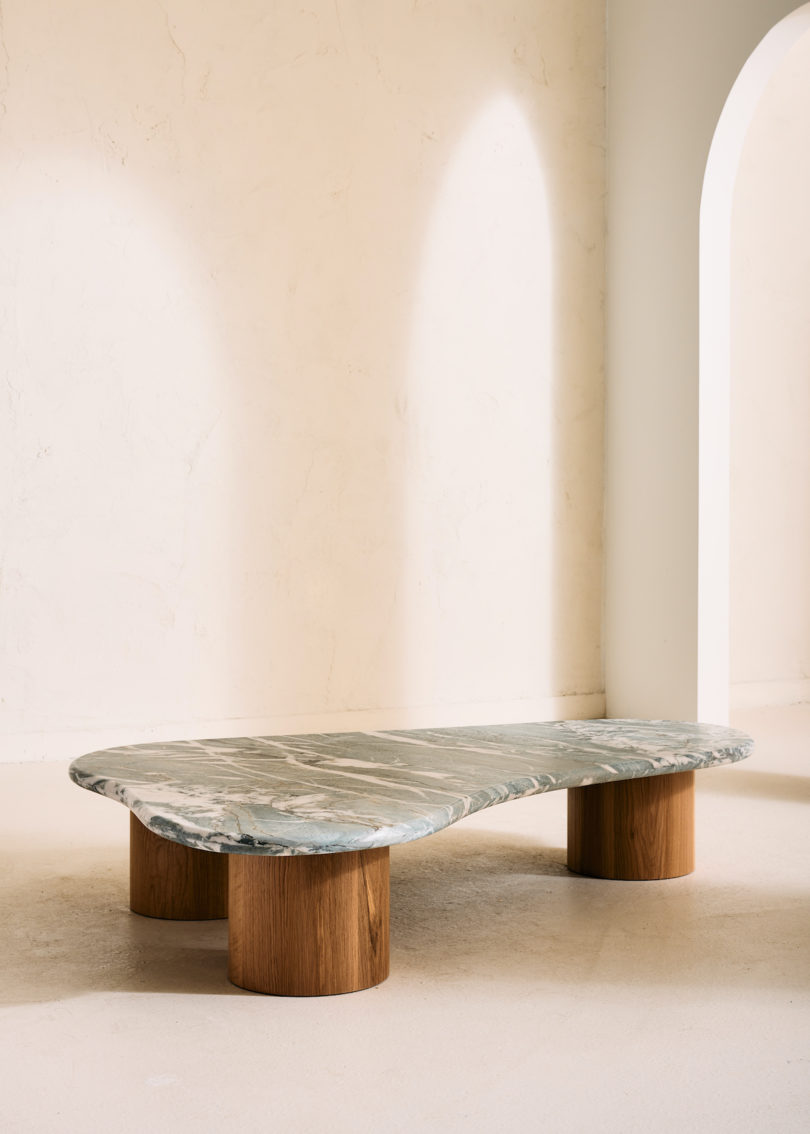 For more information on Sarah Sherman Samuel's SSS Atelier furniture collection, visit goodcolony.com.
Source: design-milk