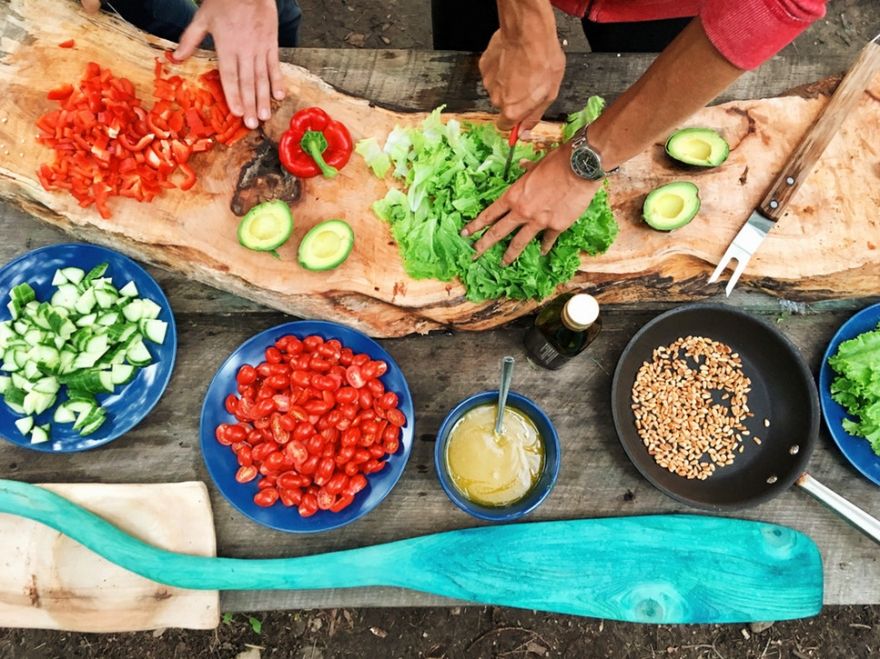 As the number of men who work in the kitchen, cooking food and making a living out of it, the language surrounding the activity has changed. From being a chore or drudgery, it is now being seen and discussed as a technical practice.
But the thing is, it has always been that way. Women just aren't credited or celebrated for the daily grind of preparing meals for their families, the private sphere, whereas male chefs boast about their latest new creation or mastery of such and such technique, and get lauded for it in the public sphere.
The trend of men cooking at home is one that's been growing for a while, and a lot of it is undeniably positive. But "more time" doesn't mean "equal time." Either way, it's clear that getting men onboard with domestic drudgery required a complete change to the discourse.
According to Onstad, "masculine power" lent credibility to the job, which would ultimately lead to the rise of the male restaurant chef. "In public, men were lauded for the craft of cooking, while private food preparation in the family kitchen remained mostly unheralded women's work," writes Onstad.
Cooking then became acceptable for men in the context of a technical set of tasks, rewarded with a salary, rather than a form of obligatory nurturing within the home. And that's how it stayed for some time: Men gained prestige running restaurant kitchens while women silently fed the children.
Making cooking a more technically-oriented task doesn't fix the issue however, as the concept of cooking didn't really need this makeover. Rather, the root of the issue is that though cooking may be an art form, it's still painstaking labor and if you have to do it every single day, it becomes a burden that hopefully, men would be able to share equitably.
(Image credit: Maarten van den Heuvel/Unsplash)
Source: neatorama