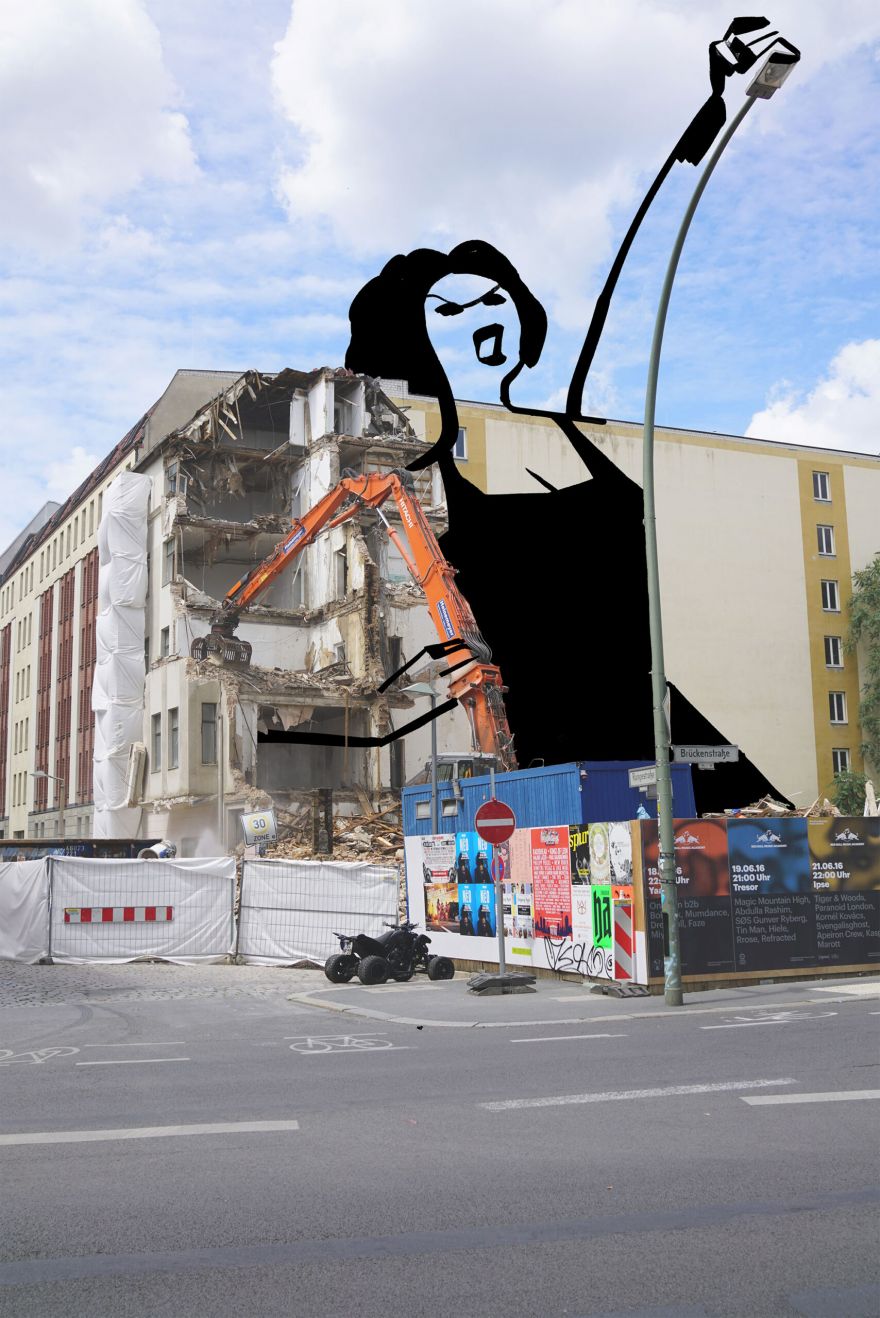 Christoph Niemann shows us in these illustrations that everything, even random objects around us can be a source of artistic inspiration. A bulldozer truck and a street light could turn into the arms of a determined woman, and a colored pencil could turn into a megaphone. We just need to have a creative mind.
Although Niemann usually lives in New York for part of the year, he's been working from his studio in Berlin since the onset of the pandemic. "I'm spending a lot of time just drawing—cityscapes, animals I saw at the zoo (one of the few places that are still open to visit), and turning these drawings into silkscreens and linocuts," he tells Colossal.
Prior to lockdown, he was visiting cities like London and Tallin creating visual essays, and although he misses travel, he's enjoyed the increased focus and routine of recent months. "Since March last year, I've been at my drawing desk almost every single day. The things I do depend on input and inspiration. But craft, attention to detail, and routine are hugely important, as well. These latter aspects benefit a lot from having such a plain and steady schedule," he says.
See some of Niemann's illustrations over at Colossal.
Clever!
(Image Credit: Christoph Niemann/ Colossal)
Source: neatorama