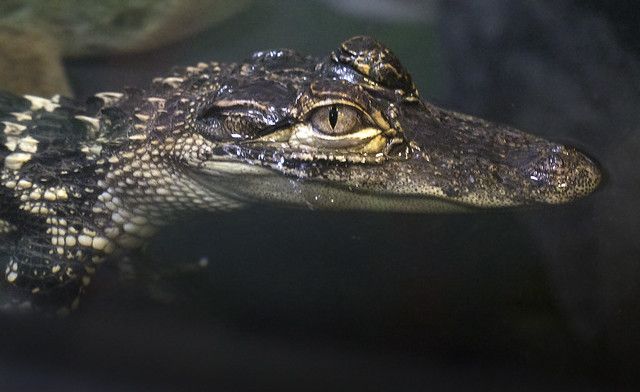 Police in Punta Gorda, Florida pulled over a truck early one morning. When asked what two people with it were up to, the couple said that they were collecting frogs and snakes. This was illegal, so the police searched the truck and asked the couple to turn over any animals that they had. Inside a backpack were 41 turtles. Then they forced Florida Woman to release her biggest catch. The Fresno Bee reports:
She "proceeded to pull an alligator out of her yoga pants (about one foot in length) and placed it into the bed of the truck," the Charlotte County Sheriff's deputy said in an incident report.
The officers then cited the couple for violating state wildlife laws. Excuse me, but I thought this was America!
-via Ace of Spades HQ
Photo: C Watts
Source: neatorama