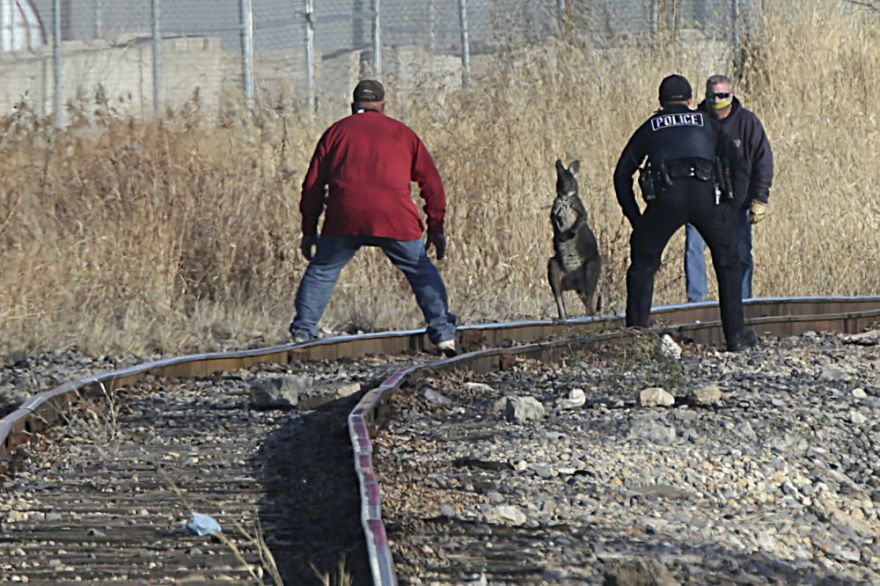 Peru, Illinois — On December second, cops and firefighters as well as city residents joined forces for a mission. The mission: capture a runaway wallaroo, a marsupial between the size of a wallaby and a kangaroo.
This bloke — named Wally — got away from his owner in LaSalle County.
Over the course of two hours, Wally the wallaroo leapt through yards, streets, and roads, while the townspeople chased after it.
Fearing that the marsupial might get hit by a vehicle, Peru Police Chief Doug Bernabei shut down nearby roads.
Eventually, Wally made his way into a river, where he was rescued by two anglers who happened to be at the right place and at the right time.
"We were screaming and pointing. We were saying, 'Get your net out, get your net out,'" Bernabei told the (Peoria) Journal Star. "They yelled, 'It's not a dog!' We said … 'It's not a dog, it's a wallaroo.'"
They used a net to fish Wally from the frigid water and into their boat before taking him to shore.
"He was so cold we couldn't register his temperature on the thermometer," said veterinarian Allison Spayer. "We warmed him up. We dried him off."
What a chase!
(Image Credit: Scott Anderson/NewsTribune via AP)
Source: neatorama