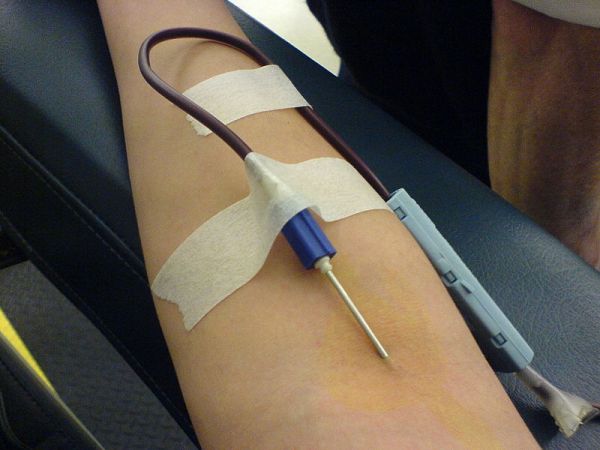 Registering to be a bone marrow donor means that someday you might possibly be called upon to save the life of someone you don't know, who would otherwise die without your genetic match. Sarah Lazarus registered in 2016. The call came in 2020, after she'd been self-isolating in Los Angeles for months. The proposed recipient was dying of cancer and the procedure had to be soon. However, complication arose that prevented her from donating the necessary blood plasma through apheresis in southern California. the only alternative was for her to board a plane during a pandemic and donate in Boise, Idaho.    
How do you make a call about your personal risk tolerance when it's also a choice about the course of a stranger's cancer treatment? If the pandemic had taught us all a valuable lesson about the interconnectedness of our fates, I was now being beaten over the head with it. Stuck without enough facts to make an informed decision, I thought about my dad's old hospital room in Baltimore, the airlock separating his ward from the rest of the building because any mundane microbe could kill the patients on the other side. I imagined a somber-looking doctor walking through those doors to give my vulnerable recipient the news.

"I'm afraid there's been a change of plans," he would say, removing his glasses. "It seems your donor is a pussy-ass bitch."

I called Heather back and told her to arrange my donation in Boise.
Read the story of Lazarus' donation, along with a thoughtful essay on weighing risk for oneself and others, at Crooked. Although she cannot know the identity of her recipient, she includes a view of the process from her father, which will make you go all verklempt.  -via Metafilter 
(Image credit: Waldszenen)
Source: neatorama