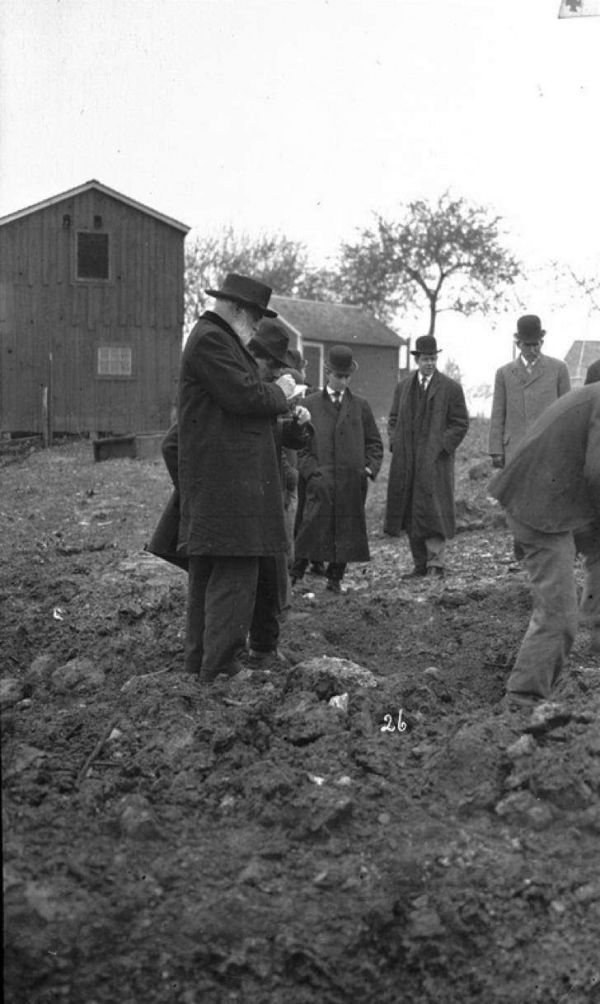 On the night of April 28, 1908, the small town of La Porte, Indiana, was shaken by tragedy when a fire destroyed a home on a nearby farm, killing the family that lived there. Little did they know at the time that the fire was not the beginning of the story, nor the end of it.
When the embers finally cooled, firemen sifting through the rubble found evidence that the fire was not accidental. In the basement, they discovered the four burnt bodies of three children and an adult female. The woman's corpse was headless.

Immediately, neighbors began mourning the tragedy: Belle Gunness, a lonely widow who had spent years fruitlessly looking for love, had died surrounded by her children in a horrendous fire. For all her life, it seemed that tragedy had followed Mrs. Gunness—she had lost two husbands and multiple children to terrible accidents—and now it looked as though fate had come for her, too. Within days, a disgruntled former farmhand named Ray Lamphere was arrested for setting fire to the building.
But soon authorities were impelled to look further, as a man inquired of his missing brother who had left his home town to visit Gunness seeking matrimony. He wasn't the only missing man who had been courting the widow, and eventually their bodies began showing up in shallow graves around the farm. Read the story of the Belle Gunness murders and the mystery that the case remains after more than 100 years, at Mental Floss.
Source: neatorama