Courcelette Residence is a modern home located in Montréal, Canada, designed by _naturehumaine. The home was first built in the late 1940s, and by removing the intermediary support element, the architects were able to open the rear facade onto the garden with a 24-foot sliding bay window.
Above the outdoor terrace is a metal trellis awning that provides heat protection from the sun into the kitchen and dining room, which are directly adjacent to the outdoor space. The architects wanted to open up the space in order to revitalize the relationship between the various programs and create a visual link between each one.
A perforated mobile steel wall provides flexible privacy between the living room and family room. In addition, a living wall was utilized in order to create a substantial green presence indoors. Upstairs, this green presence can be enjoyed from the open-plan office.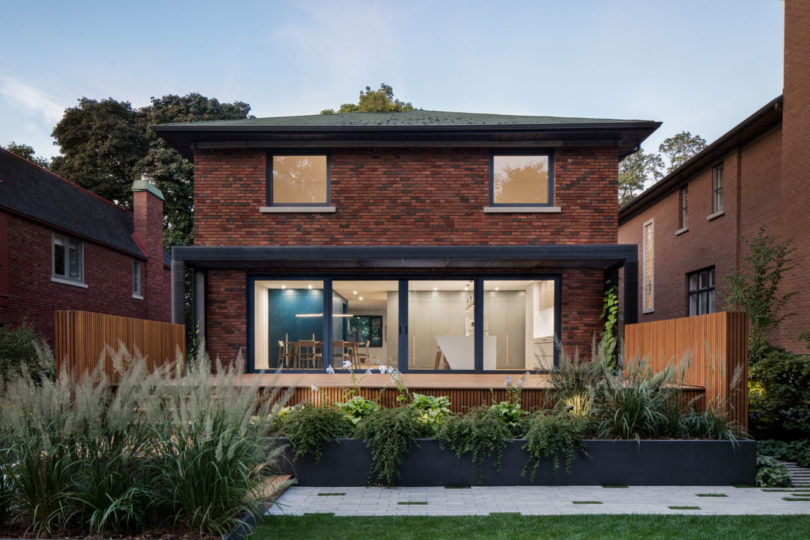 Photography by Adrien Williams.

Source: design-milk