I've always wanted to rent a beach house in the middle of winter. There's something about being near the beach during a time that's the complete antithesis of bikini season. Instead of frolicking in the sunshine in swimsuits, cozying up inside and watching the waves crash onto the the shore sounds just as delightful, no? Now imagine doing exactly that at the NEWHAUS designed by Berlin-based architect Herbert Hussmann. Located 3.5 hours outside of Berlin, the NEWHAUS consists of two architecturally-designed holiday houses that are surrounded by an idyllic pine forest and the sand dunes of Dierhagauen-Neuhaus.
There are two homes available for rent, Haus Pine and Haus Sand. Both feature minimalist architecture and modern interiors with the latest technology and amenities.
You'll find classic design by the likes of Minotti, Vitra, B&B Italia, and Hans J. Wegner. Listen to music on luxury technologies from Muso, B&O, Naim and Bose. Salto My Clay key systems will check you in and an electric station will charge your car up. Inside, contemporary art by Thomas Scheibitz, Adrian Sauer, Bettina Krieg, Philipp Grözinger, Amelie Grözinger, Hannelore van Dijk, Franziska Holstein, Jens Hausmann and Tony Crag adorn the walls.
You'll find everything else you could possibly need – utensils, cutlery, Nespresso coffee makers, juice press, linens, bedding and more – to make your beach stay comfortable.
If it's warm enough, the beach is only steps away. Need to warm? Every haus comes with a sauna on the bottom level of the home.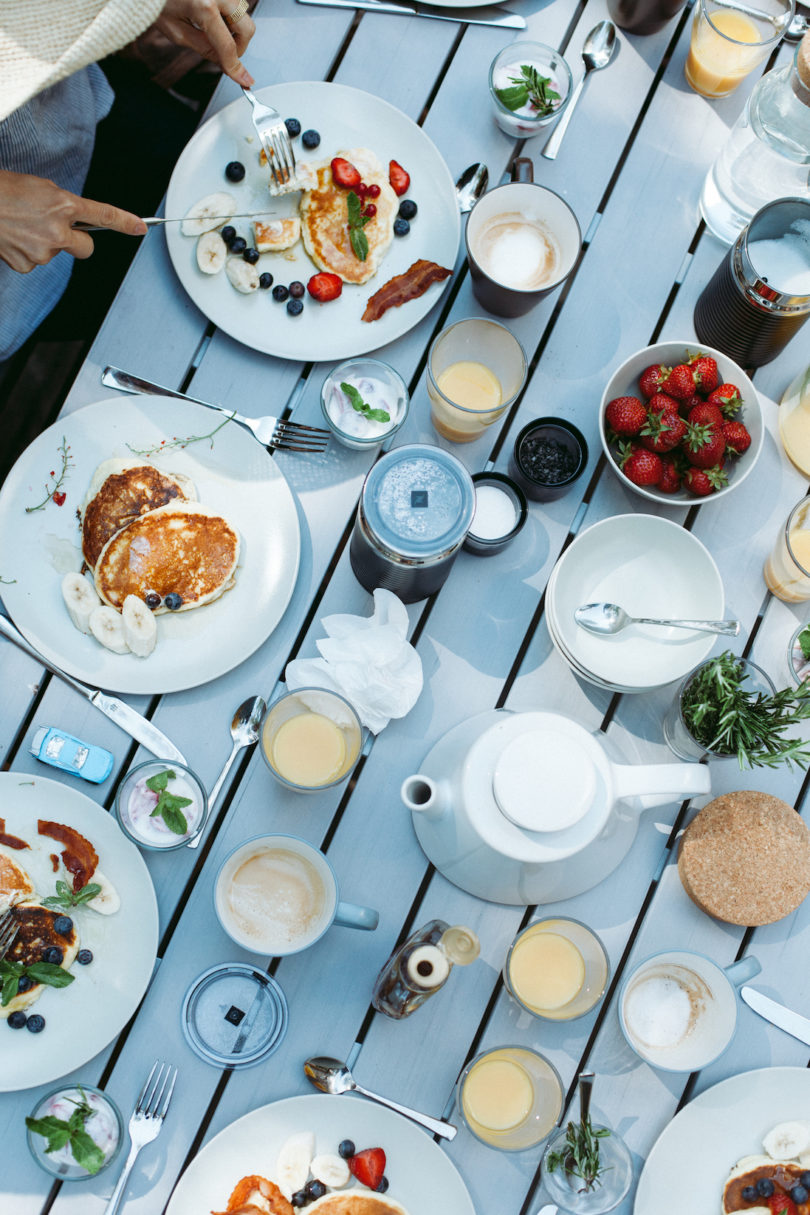 What: The NEWHAUS Holiday Houses
Where: Zwischen Den Kiefern 18 – 18347 Dierhagen
How much? Each haus is approximately $506* (see note below)
Highlights: The Haus Pine and Haus Sand are both modern, minimalist holiday houses with modern amenities, updated technologies, and everything else you could possibly need to make your stay between the forest and the sea as comfortable as possible.
Design draw: For design lovers, you'll stay cozy with furnishings from Minotti, Vitra, B&B Italia, and Hans J. Wegner.
Book it: Visit NEWHAUS
*note: The minimum booking period in summer is one week, with arrival and departure on Saturday, and two days the rest of the year. The online booking tool only permits week-long bookings, so for shorter periods, email [email protected].

Source: design-milk