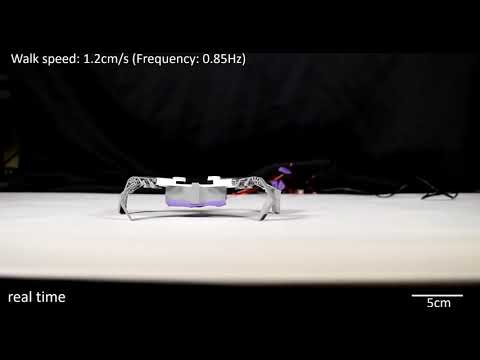 Inspired by insect body parts, a group of engineers at the University of California San Diego have developed a new method for creating soft robots. With this new and innovative method, soft robots can now be created in a fraction of the time usually needed, as well as at a fraction of the usual cost.
The innovation comes from rethinking the way soft robots are built: instead of figuring out how to add soft materials to a rigid robot body, the UC San Diego researchers started with a soft body and added rigid features to key components. The structures were inspired by insect exoskeletons, which have both soft and rigid parts—the researchers called their creations "flexoskeletons."
[…]
One flexoskeleton component takes 10 minutes to print and costs less than $1. Flexoskeleton printing can be done on most low-cost commercially available printers. Printing and assembling a whole robot takes under two hours.
The ultimate goal behind this study is to create swarms of robots that might be able to do as much work as a single massive robot.
The problem, however, that I can see with this one, is how long these tiny robots will last in light of their fragile and exposed parts.
What are your thoughts about this one?
(Video Credit: JacobsSchoolNews/ YouTube)
Source: neatorama