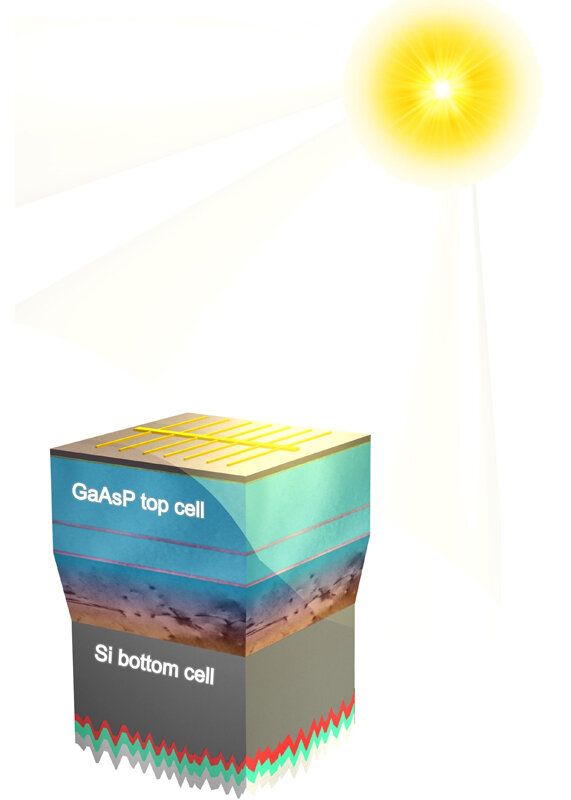 A team of researchers led by Minjoo Larry Lee, an engineer at the University of Illinois Urbana-Champaign, has found out that by layering advanced materials atop traditional silicon could maximize the efficiency of solar panels and make these capable of absorbing more energy from sunlight. The findings of their study are published in the journal Cell Reports Physical Sciences.
"Silicon solar panels are prevalent because they are affordable and can convert a little over 20% of the sun's light into usable electricity," said Lee, a professor of electrical and computer engineering and Holonyak Micro and Nanotechnology Lab affiliate. "However, just like silicon computer chips, silicon solar cells are reaching the limit of their abilities, so finding a way to increase efficiency is attractive to energy providers and consumers."
Head over at TechXplore to know more details about this study.
Amazing!
(Image Credit: Mijung Kim/ TechXplore)
Source: neatorama