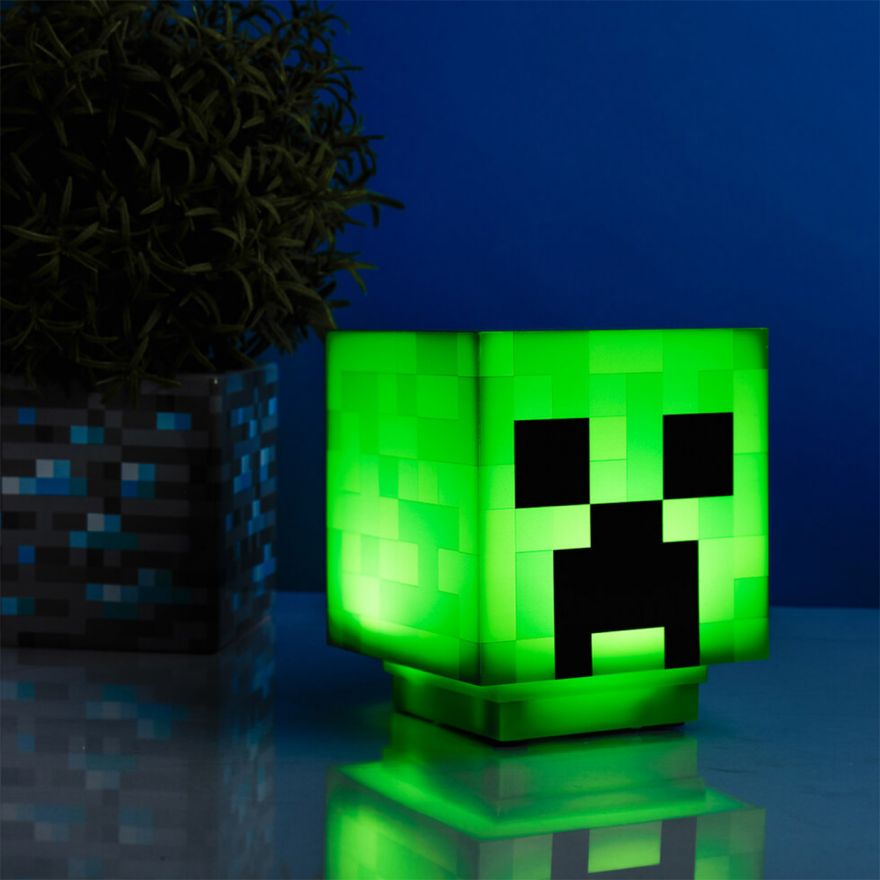 The "creeper" is one of the many enemies that spawn in the Minecraft world. The green creature is very sneaky, and a player might not notice its presence while playing the game, as the creeper silently roams the map.
When near the player, the creeper then makes a hissing sound (which the player hears). It will then glow, and then finally explode, leaving a large crater where it stood. The creeper is one of the most iconic hostile mobs in the video game. It is so iconic, that a parody song about it was made.
If you're a fan of Minecraft, you'll surely love this $19.99 Minecraft Creeper Lamp.
This 4″ cube accent lamp runs on a couple of AAA batteries, and switches on and off with a tap on its head. It also makes that sSSSsss BOOM! sound when you switch it on. It's made from bio-degradable plastic, which is eco-friendly, but won't produce gunpowder no matter how hard you try.
Thankfully, no one will be blown into smithereens when turning on this lamp.
(Image Credit: Technabob)
Source: neatorama