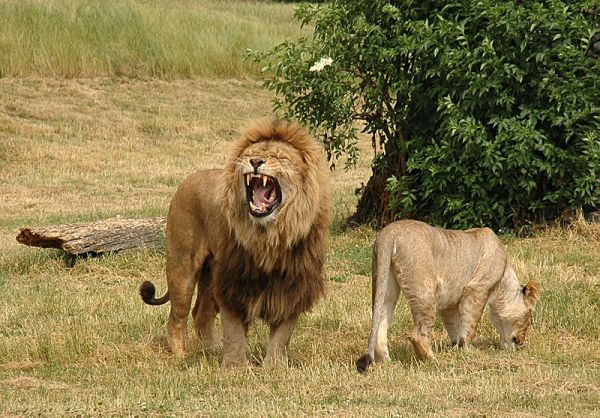 You know what they say about the best-laid plans. You also know that criminals often don't think their cunning plans completely through. And sometimes, karma just steps in out of nowhere. In June of 2005, a group of men in Ethiopia kidnapped a 12-year-old girl who was walking home from school. A week later, they tried to cover their tracks by moving her to a different location when they encountered a pride of lions.
As the seven kidnappers were moving their victim, they unexpectedly bumped into the lions. Confronted with no longer being on top of the food chain, the very ungentlemanly criminals left the girl to fend for herself. But this isn't the story of how police found the licked-clean bones of a tiny lion meal.

For half an hour, the lions just kinda … hung out with the kid, lounging about with seemingly no intention of devouring her face. When the rescue party finally arrived, the lions simply strolled off, figuring their job was done. A police sergeant Wondmu Wedaj said, it seemed as if the lions had left the child to them as a gift. And with only four of the seven kidnappers later found and arrested, uh, let's not speculate on what the lions got in return.
That's just one of 5 Crimes That Got Hilariously Foiled By Instant Karma that you can read about at Cracked.
(Image credit: Robek)
Source: neatorama