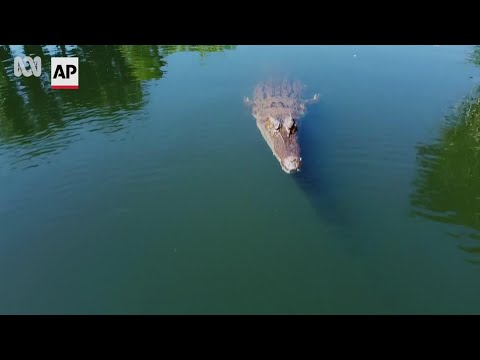 Dane Hirst, a cameraman with the Australian Broadcasting Corporation, was gathering crocodile footage at a crocodile park in northern Australia.
Nota bene: crocodile parks are a thing in Australia. Don't ask me why.
Anyway, he was piloting a drone over the surface of the water of a lagoon when one of the crocodiles leaped out of the water and snatched the crunchy drone out of the air.
The crew was able to recover the drone. It will not be serviceable again, but the video card was fine. The footage is invigorating to watch and a reminder to stay out of Australia.
-via Dave Barry
Source: neatorama