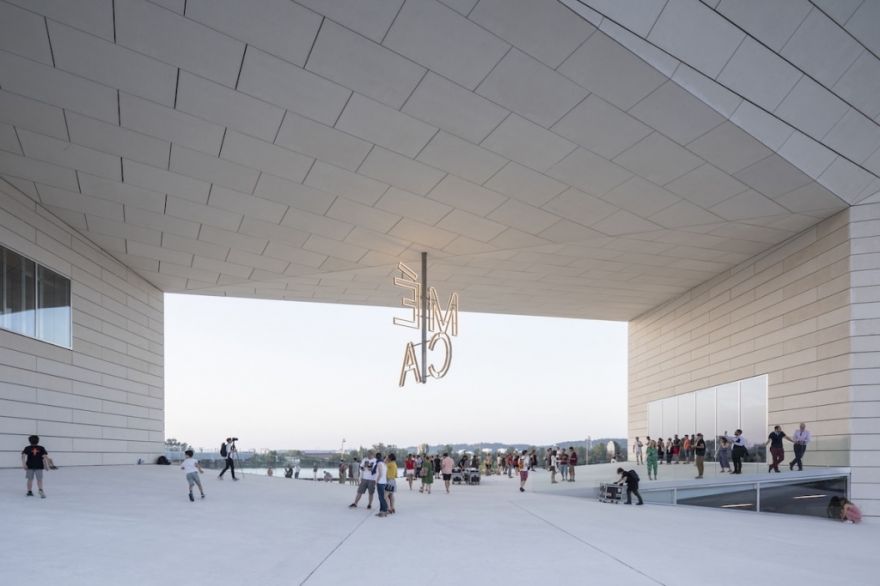 A grand work of modern architecture, the MECA was designed by the Bjarke Ingels Group (BIG) and is meant to be a cradle or a gathering place for various art institutes for literature, film, performing arts, and other contemporary art in Bordeaux.
With 18,000 square meters (almost 194,000 square feet) of space, MÉCA does not lack for anything. BIG conceived the building as a single loop of cultural institutions and public space by extending the promenade with a ramp that leads into an "urban room." As the concrete and glass facade looms overhead, visitors are invited to lounge on the steps or use the open area as a skateboarding paradise.
As hubs of this kind emerge in different parts of the world, the MECA establishes itself among them and cements Bordeaux's status as a cultural hub in which the works being done in MECA will spill out into the public so as to integrate itself into society.
"Not only does MÉCA spill its activities into the public realm and the urban room, but the public is also invited to walk around, through, above and below the new cultural gateway," shares Ingels. "By inviting the arts into the city and the city into the arts, MÉCA will provide opportunities for new hybrids of cultural and social life beyond the specific definitions of its constituent parts."
(Image credit: Laurian Ghinitoiu/BIG)
Source: neatorama