Yuji Tanabe Architects have discovered a way to create two chairs from a single piece of wood in a way that leaves very little offcuts. The concept, named TWINS-MDF, consists of a Frame chair and a Surface chair that have been cut very precisely and deliberately with a CNC router. Like a puzzle, the architects had to find the greatest common divisors of each chair and think critically about how one cut could create two pieces.
For example, the back seat rest of the Surface chair was extracted from the piece that created the back seat rest of the Frame chair. Yuji Tanabe Architects repeated the exercise to carve out the rest of the chair. The mass/void relationship of the twin set of chairs results in minimal waste with the yield rate being over 70% (the higher the percentage, the less waste). The chairs can be made in various colors or even patterns by using different colored MDF wood. The chairs require no screws or glue to assemble. Instead, the pieces fit perfectly into one another, arguably the overarching theme of the concept.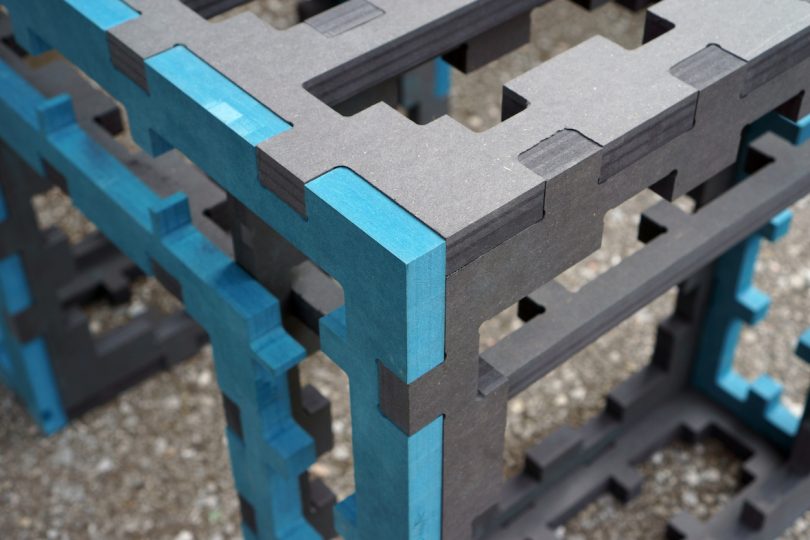 For more information on the TWINS-MDF Chairs, visit yuji-tanabe.com.
Photos by Yuji Tanabe Architects.
Source: design-milk