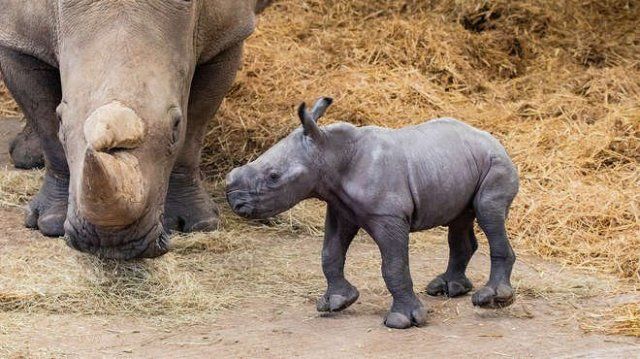 Just in time for the weekend, here are some of the cutest animals we've featured on Supa Fluffy over the week.
Southern white rhino calf named Nandi ("sweet one" in Zulu), born late August at the ZSL Whipsnade Zoo in England, finally took a walk outside (don't miss the aww-so-cute video!)
What would you do if a wild baby fox move into your backyard?
Indonesian wildlife photographer Ajar Setiadi took a pic of frogs using a flower as an umbrella.
Don't mess with this New Zealand school's new chicken traffic officer.
This cute pet rat named Mr Blick plays the harmonica better than I do … and he's got a Spotify tune, too!
Bonk! A curious whale plays with a woman on a paddle board in the Argentine Patagonia.
Stadium cat fell from the upper deck of a football stadium, but was saved when nice people caught it with a flag.
This mouse family lives in a tiny hobbit house.
Image above: ZSL Whipsnade Zoo
Source: neatorama