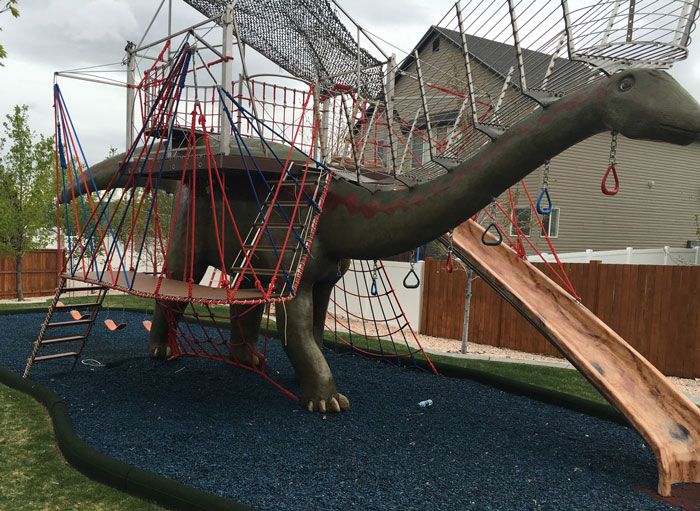 Matthew Cosman's kids are very lucky. They have a dad who built this professional-grade, museum-quality jungle gym just for them.
The dinosaur, modeled after an apatosaurus, rests on 12 tons of concrete. It measures 48 feet long and had to be moved into position by a crane. Cosman described the challenges involved:
The challenges aside from raw materials was, first of all, the space. I had to wait for the right window at our fab shop. Getting a gap in projects that allowed the space to the side. Then, once started, getting that done ASAP to get it out of the way. That was just the main dino—the rest was finished onsite at my home. All of the top structure and rope and add-ons. It takes time and dedication to the details.
You can see more photos of this amazing jungle gym under construction at Bored Panda.
-via Geekologie
Source: neatorama