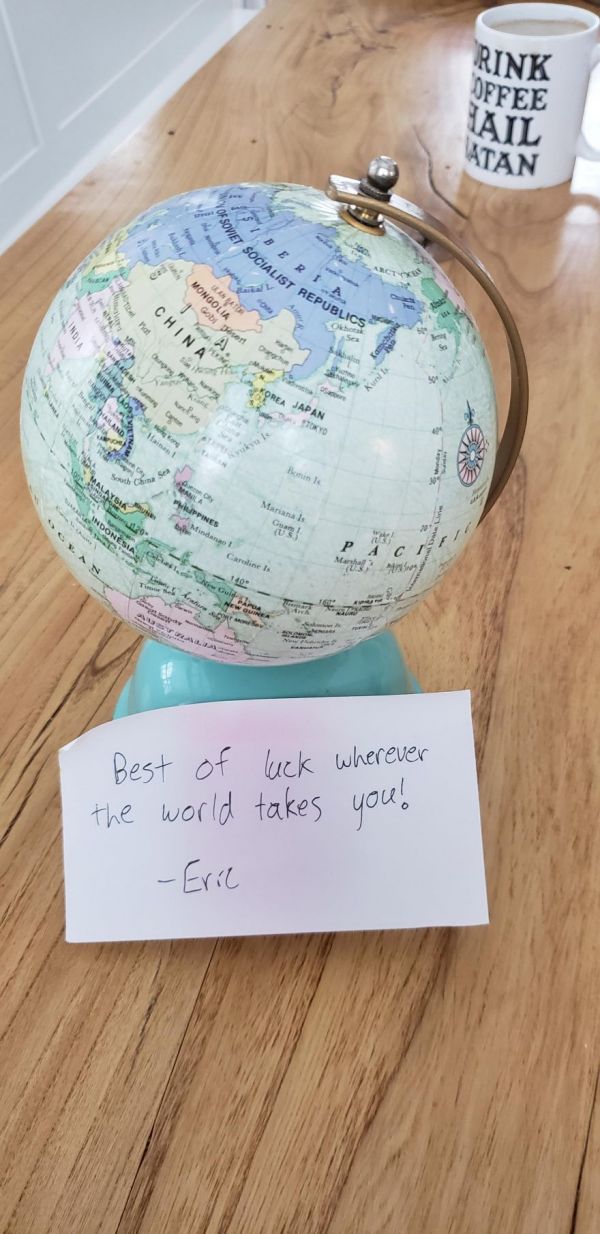 I've always been fascinated with figuring out how old a map is by how the places on it are labeled. I'm not the only one. Borders and names change over the years, and it takes at least a bit of knowledge of world history to accurately date a map, or a world globe in this case. Redditor hi_everyone0 posted this image as a flat earth joke, and commenters immediately went to work figuring out how old the globe is. We only get to see one side, but we can narrow it down with history.
1. Before 1990, because the USSR is labeled.
2. After 1972 because Ceylon became Sri Lanka.
3. After 1980, when Vanuatu was founded.
4. Commenters posited that it was before 1979, when Peking became Beijing, but also pointed out that it took about ten years for the rest of the world to start using the name Beijing for the city. This kind of lag affects most maps in one way or another.
You can enlarge the globe image here, in case you want to help narrow the date down further.  
Source: neatorama