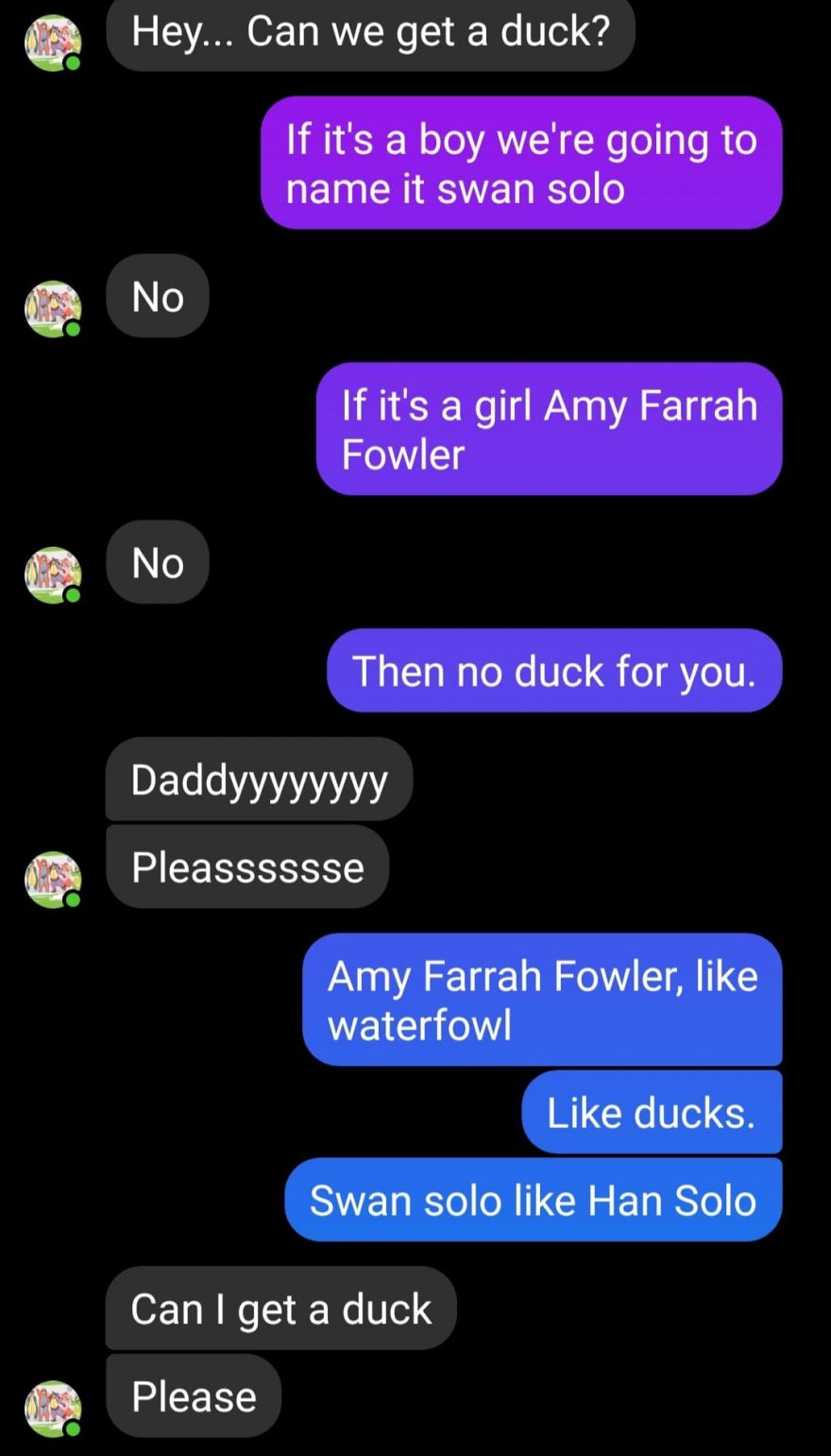 When Chris Lerma received a message from his daughter asking him whether their family could get a duck, he did not respond with a yes or no. Instead, Lerma immediately jumped into what the duck's name should be. He told his daughter that if the duck was a boy, it would be named Swan Solo; if it was a girl, then it would be named Amy Farrah Fowler. Unfortunately, his daughter rejected his punny name proposals, and so Lerma just responded with a cold, "Then no duck for you."
But his daughter continued on begging, and so he responded with more name suggestions, until both of them came into an agreement.
Read their conversation on Facebook.
(Image Credit: Chris Lerma/ Facebook)
Source: neatorama