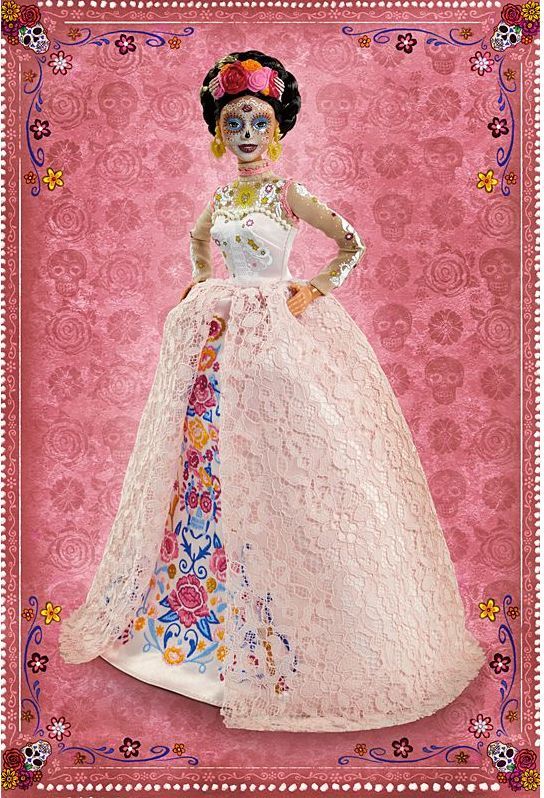 Mattel is releasing a new themed Barbie doll in honor of Mexico's Día de Muertos, or Day the Dead. Or sort-of new. They released a limited edition Day of the Dead Barbie last year, and it went over so well that it's now going to be an annual release, different each year, so collectors can begin saving them in the box.
As Romper reports, the 2020 doll flaunts a pale pink lace hoop skirt underlaid with a colorful floral pattern (interspersed with a few skulls). Her braided updo features flowers to match, and her makeup is painted to emulate the beautiful calaveras, or decorative skulls, that are seen at many Día de Muertos celebrations. Last year's Barbie, on the other hand, has two long braids with blue highlights, and she wears a black trumpet-flared gown adorned with butterflies and flowers.
Día de Muertos is the first day of November, and the dolls will be shipping beginning on October second. You can pre-order yours, if you have $75.
Source: neatorama