De Stijl
akwong
Tue, 04/13/2021 – 19:46
The images below are photographs of the model apartment and stained glass window on the
facade of one of the buildings.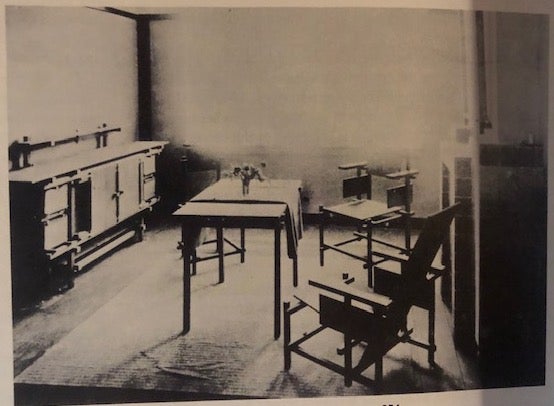 Above: Rietveld, set of furniture for model apartment, Spangen, Rotterdam, 1920. Reproduced in De Stijl: The Formative Years catalogue (need to get caption and credit line)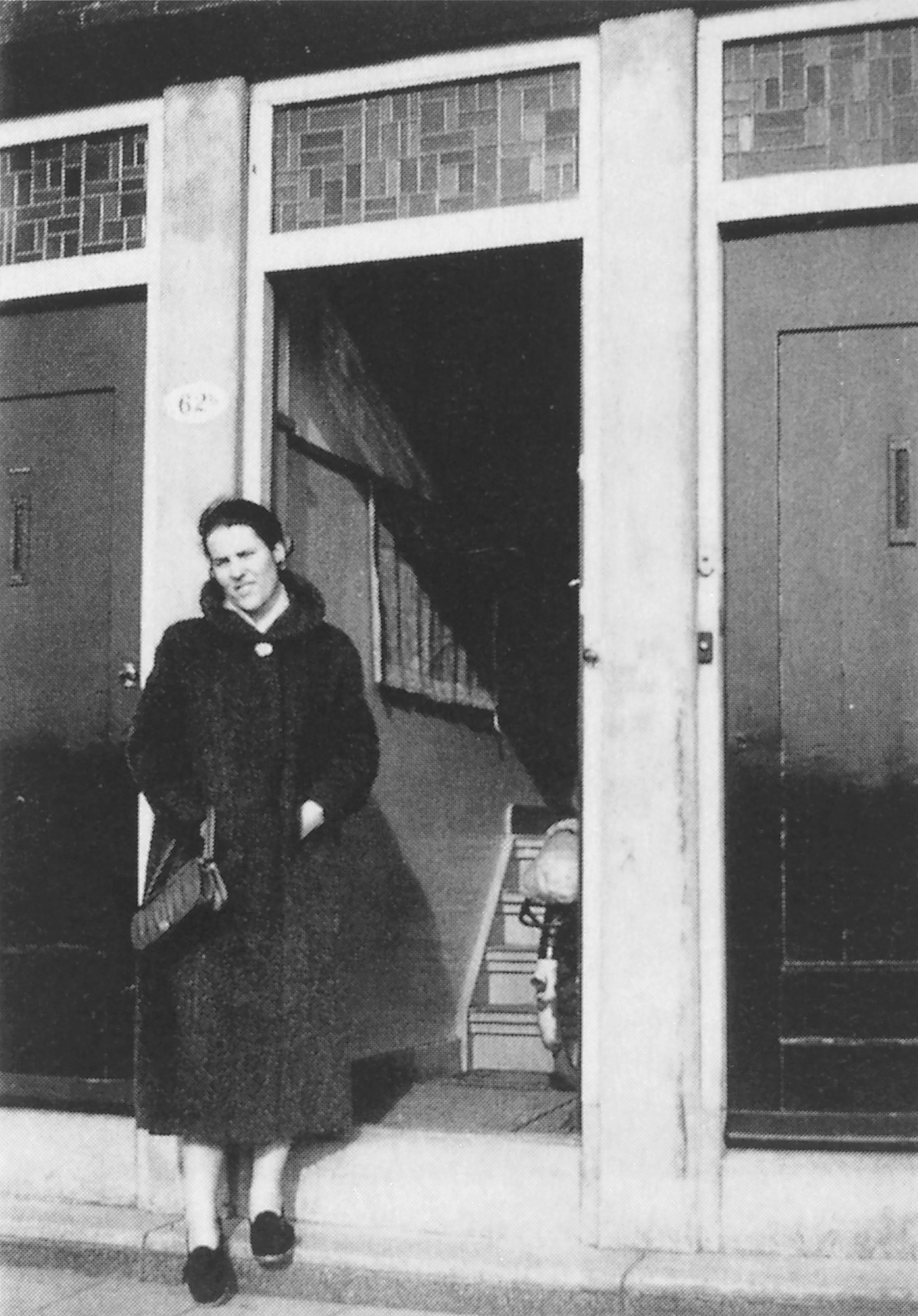 Above: Image from the catalogue Theo van Doesburg: Oeuvre (need to get caption and credit line)
Tombstone
The chaos and trauma of the First World War produced in many European artists and intellectuals a desire for utopian order and harmony. In the Netherlands, a movement known as De Stijl set out to define a liberating visual vocabulary free of ornamentation. Piet Mondrian, Gerrit Rietveld, and Theo van Doesburg are among the best known of the De Stijl artists. Mondrian developed a form of rigorous abstraction in which he limited himself to straight horizontal and vertical lines, using only five colors (black and white plus the three primary colors)–as evidenced in his painting Composition in White, Red, and Yellow on view in this gallery. He believed that this extreme asceticism would create visual equilibrium and spiritualism. Mondrian also devised frames for his works that were designed to bring the pictures forward "to a more real existence," as he described it. This way, he reinforced the notion of the painting as an object in its own right.
On the platform, you'll see a geometric chair and sideboard designed by Rietveld. The chair was meant to convey freedom from mass and volume, and the prototype became an avant-garde icon almost immediately after its 1919 publication in De Stijl magazine. The sideboard was first exhibited in a model apartment for a working-class housing project in the Spangen quarter of Rotterdam. Look above the doorway to the right of the platform. The stained glass window mounted in the wall was designed for the same project. Architect J. J. P. Oud invited van Doesburg, the designer of the window, to collaborate on two of the apartment blocks by creating the color palette and the windows for the buildings.
Exhibition Drawers
Exhibition Drawer Title
Listen: Music Selection
Exhibition Drawer Open
On
Source: lacma.org