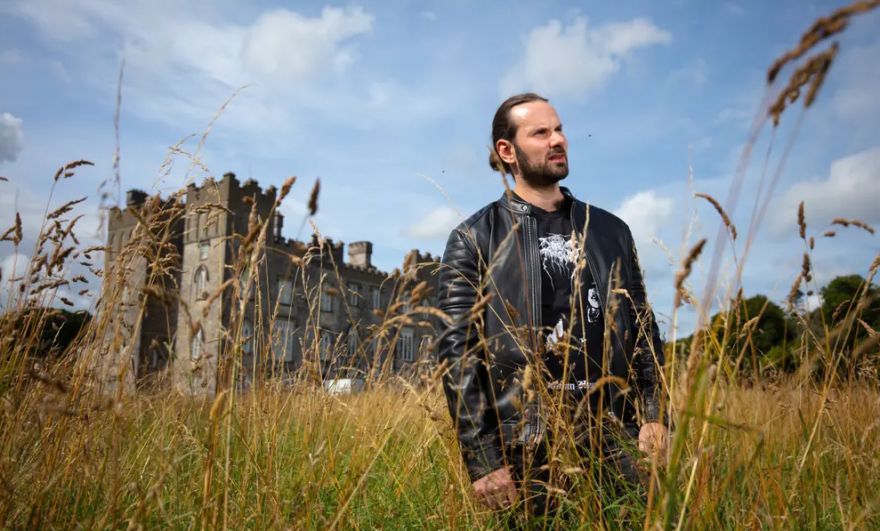 Yes, there's an Irish Baron who was once a steak-eating bodybuilding death metal fan. His name is Randal Plunkett, the 21st Baron of Dunsany. Initially, Plunkett had absolutely no interest in land, but he decided to turn over 300 hectares of his estate back to nature. This action is part of an environmental mission to recreate a vanished landscape in a swath of County Meath, 20 miles north-west of Dublin:
According to the UN,the world needs to rewild and restore an area the size of China to meet commitments on nature and the climate – but not everyone applauds Ireland's pioneering effort. "You'd be surprised when you live in a castle how many times people think you're an idiot," says Plunkett, the 21st baron of Dunsany.
[…]
Plunkett says vindication has come in multiple forms. Before, the estate had just three types of grass, now it has 23. "I didn't do it, the birds did." Trees regenerated and multiplied – oak, ash, beech, Scots pine and black poplar. "I see a lot of saplings growing that I haven't planted."
Lush, diverse vegetation attracted butterflies and other insects – "it's like a buffet for them" – which drew more birds, including rarely seen woodpeckers, barn owls, red kites and sparrowhawks.
"I heard the call of a corncrake. I had to Google it to know what it was." There have also been sightings of snipe and stoats and an unconfirmed report of red squirrels.
Image credit: Patrick Bolger
Source: neatorama