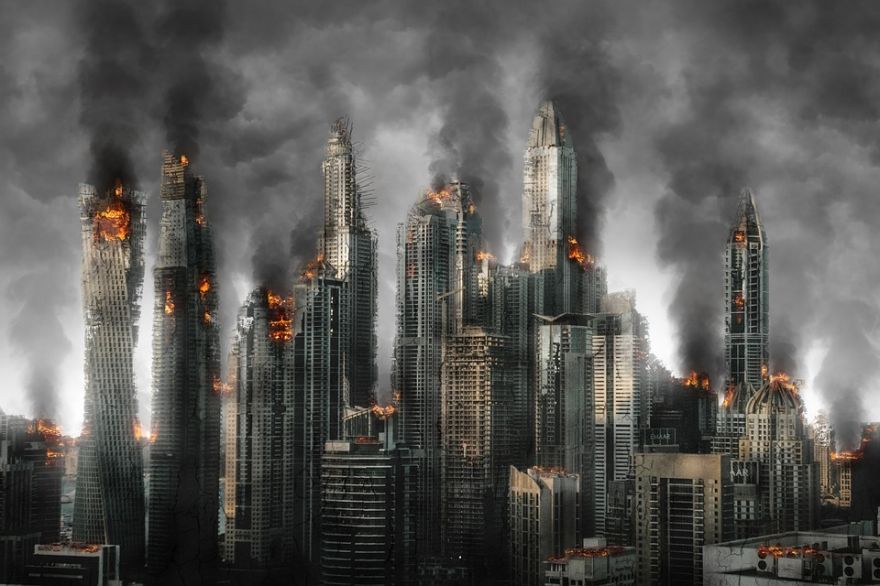 Here's the interesting argument in this scenario: if the world will crash and burn ten years from now, would it matter for me to keep paying my loans since by then, everything will have been razed to the ground? It's an incredibly exaggerated thought and Mike Pearl asked several experts to give a sobering explanation as to why that won't be advisable to do.
If Earth really is about to stop being habitable, why pay your debts at all? If we're literally talking about human extinction being inevitable in the next decade or so — and more on that in a minute — we're free, and there's no point in doing anything that doesn't give us raw, hedonistic pleasure.
Now, the scenario assumes that by the given time, the world would go boom. But that's not exactly how things are predicted to play out. That is, the world won't just spontaneously combust and engulf everyone in flames as if hell had been raised from the ground and destroy everything.
Rather, the timeline only signifies the amount of risk we can take before things start getting serious. Furthermore, even if some type of colossal destructive event happens, it doesn't eliminate the scenario that it doesn't wipe everyone out. So there will still be people nagging us to pay our debts then.
(Image credit: The Digital Artist/Pixabay)
Source: neatorama