It's hard to find designy bath accessories, especially textiles. If you're sick of solid colors and can't find anything special or interesting, you should take a look at the towels, shower curtains, and bath mats at Society6. Here are some of our favorites: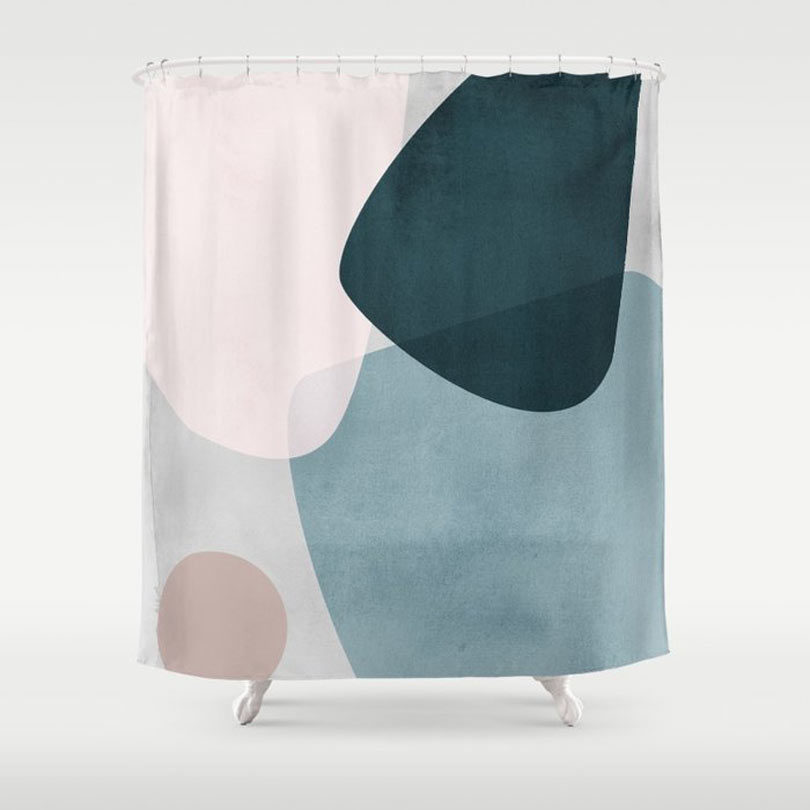 Graphic 150 A Shower Curtain by Mareike Böhmer
Beach Life Shower Curtain by Urban Wild Studio Supply
Tame Impala Currents Design Bath Mat by Reilly Webster
Reverse 02 Shower Curtain by mpgmb
Graffiti Pattern Beach Towel by The Old Art Studio
Peach x Stripes Bath Mat by Leah Flores
Modern irregular Stripes 01 Shower Curtain by ViviGonzalezArt
TERRAZZO 2 Hand & Bath Towel by J3 Productions
Blush, Navy and Gray Abstract Calm Clouds Shower Curtain by Elizabeth Karlson
Shape study #24 Shower Curtain by mpgmb
abstract nude Hand & Bath Towel by dada22
In an ongoing effort to support independent artists from around the world, Design Milk is proud to partner with Society6 to offer The Design Milk Dairy, a special collection of Society6 artists' work curated by Design Milk and our readers. Proceeds from the The Design Milk Dairy help us bring Design Milk to you every day.

Source: design-milk