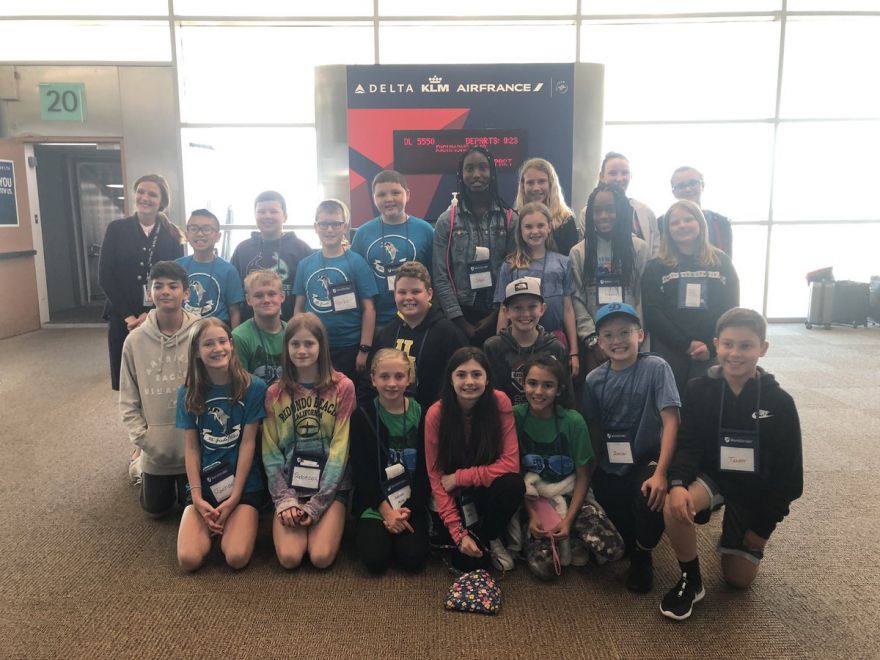 Forty-one fifth graders and their adult chaperones were stranded at Oklahoma City's Will Rogers World Airport when their flight was cancelled.
The group was set to travel from Tulsa to Richmond, Virginia, when American Airlines announced their flight was canceled. After being told there were no alternative flights available, KOCO News reports, the entire party received full refunds on their tickets.
The students remained at the airport for six and a half hours, with no promise that they would be able to make their long-awaited trip. However, Delta gate agents eventually intervened.
Two agents reached out to the airline's headquarters in Atlanta and were able to acquire a spare plane. The plane was flown to Oklahoma City just for the students.
Read teacher Shantell Barbour's Twitter thread regarding the incident here. via-Yahoo!
Image Credit: Shantell Barbour/Twitter
Source: neatorama