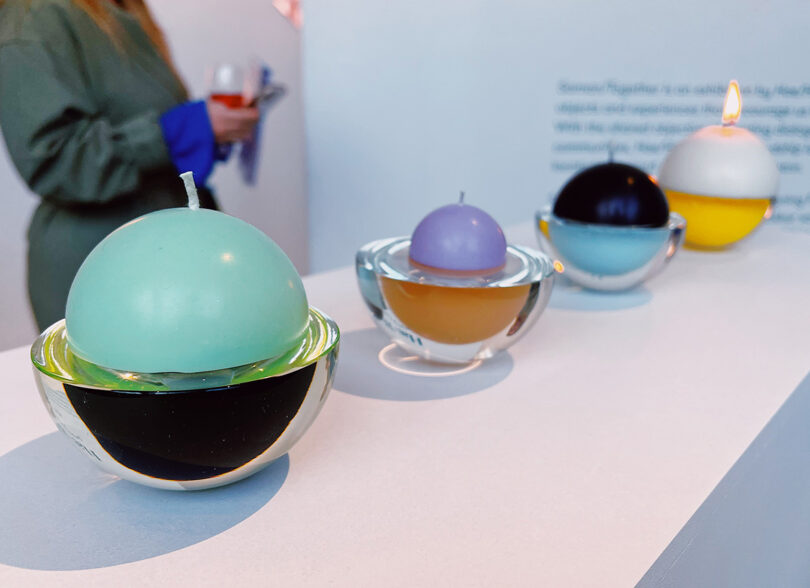 Shaped by millennia of fire and ice, the Icelandic landscape is renown for a transcendent and majestic minimalism – violent volcanoes, glacier-carved fjords, black sand beaches, and uninhabited spans of hoary highlands. It is an environment that defines "unforgiving." But look closer and one begins to notice an abundance of flora and fauna not just persevering, but flourishing across this unique landscape. Voluminous mats of moss, unyielding locks of lichen, fluffy arctic foxes, and adorably rounded puffins are but just a few inhabitants of the volcanic island. The close knit Icelandic design and craft community exhibits a similar resiliency and resourcefulness shaped by the local landscape, attributes on full display each year across Reykjavik under the banner of DesignMarch.
With over 100 exhibits hosted over the span of five days across Reykjavik, alongside the accompanying DesignTalks conference hosted within the luminous Olafur Eliasson-designed Harpa concert hall, DesignMarch offers Iceland's brightest emerging talents and established brands the opportunity to showcase their latest efforts, many emphasizing the use of locally sourced, recycled, and sustainable materials in service of circular design. Below are some of our favorite exhibits from this year's DesignMarch:
Founded in Reykjavik, Iceland in 2017, FÓLK's use of natural and upcycled materials reflects the Icelandic proclivity for utilizing oft overlooked resources in highly novel – yet useful – fashion. Take for example these pillows, designed by Studio Flétta for FÓLK, a clever use of airbags reclaimed from junkyard cars across Denmark, Iceland, and Poland and transformed into colorful cushions. To their surprise, Studio Flétta's Birta Ros Brynjolfsdottir and Hrefna Sigurdardottir discovered European airbags are manufactured in pastel hues, inspiring the duo to combine the discarded automotive pieces into plush cushions. Filled with factory waste from foam mattresses along with additional waste fill from Icelandic outdoor brand 66 North, The Airbag is the definition of circular design, each pillow unique, with only the rope handle from a non-circular source.
Rebekka Ashley's fascination with fungus among us took form and refuge within an appreciatively toasty greenhouse situated in the middle of downtown Reykjavik, where several of the young mycophile's speculative designs – tables, stools, lamps, and forager's gloves – invited DesignMarch attendees and the general public a glimpse into an imaginary mushroom hunter's home. Made or woven locally from reclaimed materials in Stustustudio in Hafnar, Ashley's mushroom-inspired designs are playful and whimsical. But like fungus themselves, the greater body of interest lies underneath the surface – topics related to food and sustainability – subjects of vital local importance in a culture where a majority of local produce must be foraged, hunted seasonally, or grown within greenhouses.
Numerous parallels run between the Icelandic designers of Reykjavik and their Pacific Northwest counterparts in Seattle, Washington: aesthetics informed by dramatic landscapes and mercurial weather, palettes colored by extended seasons of gray interrupted by celebrations of color, an appreciation for warm illumination. It's no wonder the two cities became sister cities in 1986. The two similarly spirited communities came together during DesignMarch within the Asmundarsalur art gallery, a gathering of eighteen studios inspired by the theme of "togetherness." The Hæ/Hi Designing Friendship exhibition proved so wildly popular, it even attracted the attendance of the President of Iceland, Guðni Thorlacius Jóhannesson, who shared a few welcoming words in celebration of the exhibition's theme of saman (together).
Artist Kaja Dobrzańska's Around the Touch literally brought DesignMarch attendees closer together, inviting people to reach through a ring of light to touch. The interactive sculpture illuminates when hands meet one another in the center, a gesture and spirit rather apropos of the entire DesignMarch week.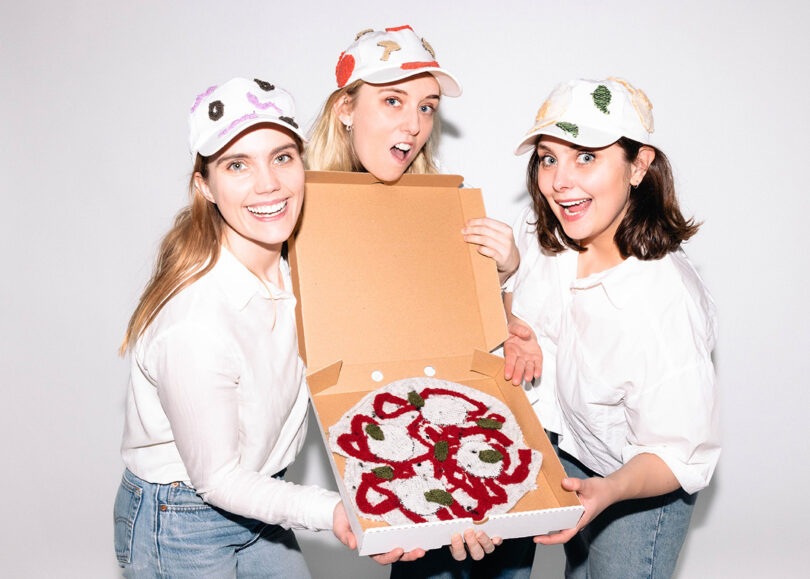 A wonderfully wild and woolen collaboration took form in the semblance of a pizza parlor like you've never seen before in downtown Reykjavik, pairing textile designer/recycled sweater knitting extraordinaire Ýrúrarí with product designers Birta Rós Brynjólfsdóttir and Hrefna Sigurðardóttir of Studio Flétta. The exuberant trio took leftovers from the Icelandic wool industry to playfully piece together limited edition pizza pie art pieces according to customers' orders "cooked up" on a felting loom with more than a passing resemblance to a pizza oven. The deliciously delightful exhibition celebrated the Icelandic design community's penchant for fun and frivolity topped with a bit of circular design.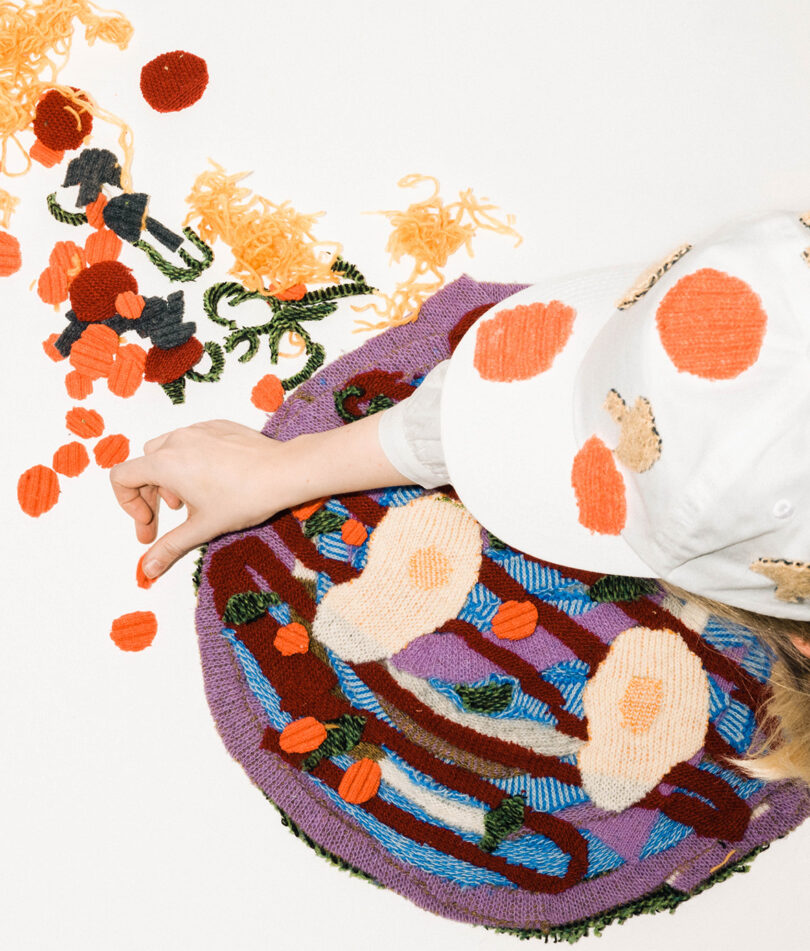 The concept of circular design is elegantly represented by Studio Miklo's series of table and ceiling light sculptures titled, Circulus. The exhibition of lighting fashioned from clay and recycled cotton fibers was on full display downstairs from the aforementioned Ásmundarsalur gallery hosting the Hæ/Hi Designing Friendship exhibition, operating as ground floor for Iceland's efforts to reuse and recycle in illuminating style.
Source: design-milk