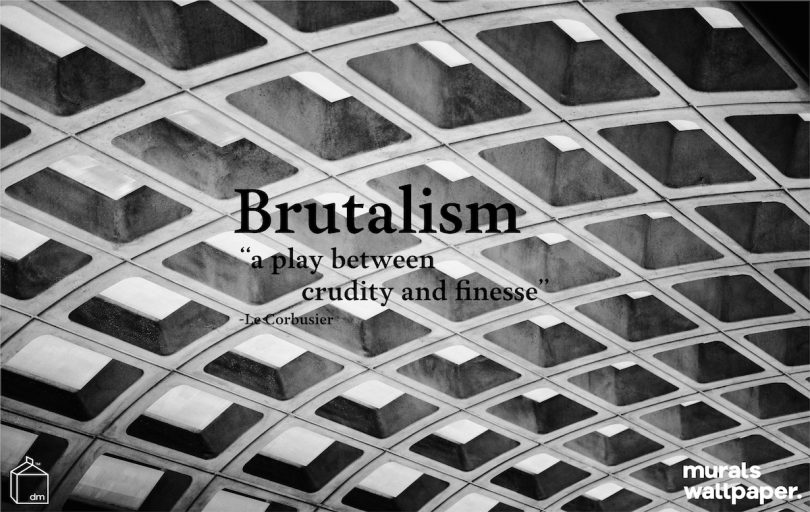 If you appreciate Brutalist architecture, you'll love this month's Designer Desktop. Murals Wallpaper's "Brutalist Architecture" collection is full of repeat patterns, raw textures and monochrome color ways that will make a dramatic impact in any room. This month's download features a quote by the iconic Le Corbusier, in which he declares:
I will find its complement
and establish a play
between crudity and finesse,
between the dull and the intense,
between precision and accident.
DESKTOP: 1024×768 \ 1280×1024 \ 1680×1050 \
1900×1200 \ 2560×1440
MOBILE: iPhone 6/7/8 \ iPhone 6/7/8 Plus \ iPad Pro
See more wallpapers by Murals Wallpaper here.
View and download past Designer Desktops here.

Source: design-milk