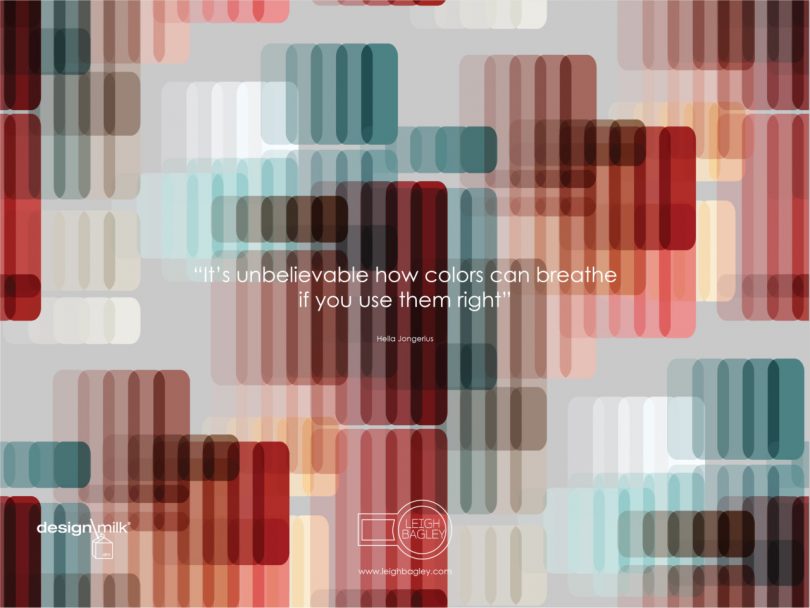 This month's Designer Desktop makes us feel like we're looking inside a kaleidoscope whenever we start up our laptops or turn on our phones. It's designed by artist Leigh Bagley of Creative Pattern Studio, a textile design studio that specializes in boldly-patterned wallpapers, fabrics and graphic prints. Bagley (whom we've featured here before) takes inspiration from mid-century design, architecture and nature, so this month's print, the Koroni Red, is inspired by the Greek Mediterranean's colors, beauty and vibrancy.
DESKTOP: 1024×768 \ 1280×1024 \ 1680×1050 \
1900×1200 \ 2560×1440
MOBILE: iPhone 6/7/8 \ iPhone 6/7/8 Plus \ iPad Pro
See more designs from Leigh Bagley here.
View and download past Designer Desktops here.

Source: design-milk