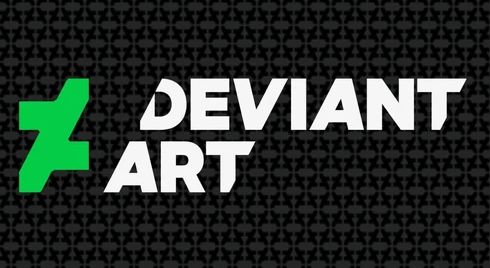 DeviantArt has noticed the amount of artworks posted on their site being stolen and sold as tokens online. In order to protect their users, the company has begun to fight against these thieves. The online art gallery has launched an AI-powered tool that raises alarms when one of its members' artwork is found to be stolen and sold by someone else as a NFT:
Liat Karpel Gurwicz, chief marketing officer of DeviantArt, told Motherboard that the expansion of DeviantArt's protection tool to cover NFTs came after a devastating period for the community.Qing Han, a "well-known and beloved" artist best known as Qinni, passed away in February 2020 and had her art stolen and sold as NFTs. "And it was at that point that we felt that we needed to look into what we could do to offer our artists protection, beyond just our own platform," Gurwicz said.
NFTs, or non-fungible tokens, arecryptographic signatures stored on the blockchain that are supposed to prove ownership of the digital work in question. Its immutable record of ownership and provenance has convinced crypto investors to pay huge sums of money to claim ownership to a jpeg. Even if it'sjust a rock jpeg based on free clipart.
[…]
DeviantArtsaid in a blog post that artists can focus on creating because its AI will do the detective work and "scan public blockchains and third-party marketplaces for potential art infringements." The platform will also deploy an army of human moderators so as not to leave the final word to AI since automated image detection technologycan so easily mess up. If a near-identical match is detected, users will get a notification on the site.
Image credit: Vice
Source: neatorama