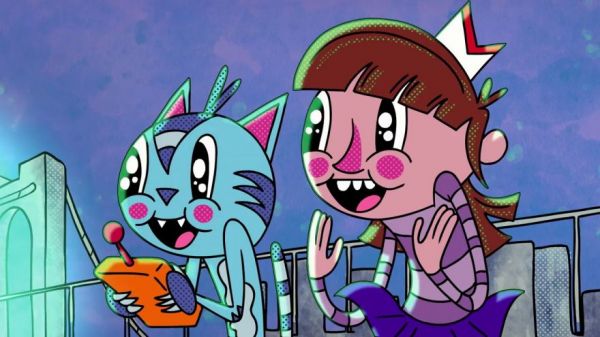 For some tacos are more than just a fun food product in a folded tortilla- they're an obsession, a passion, the perfect food loved by everyone and always in style.
And yet some taco trucks out there struggle to sell their stuffed shells because they can't seem to get customers to come to their spot, which is why they always say location is everything.
But if you can't choose to set up shop at a location where there are lots of customers then you've gotta bring the customers to you- by dragging them to your taco truck by their noses!
Dia De Los Tacos is a deliciously silly animated short created by Vincent Scala for the Nickelodeon Animated Shorts program 2017, and while it has nothing to do with Dia De Los Muertos it has everything to do with tacos!
Source: neatorama