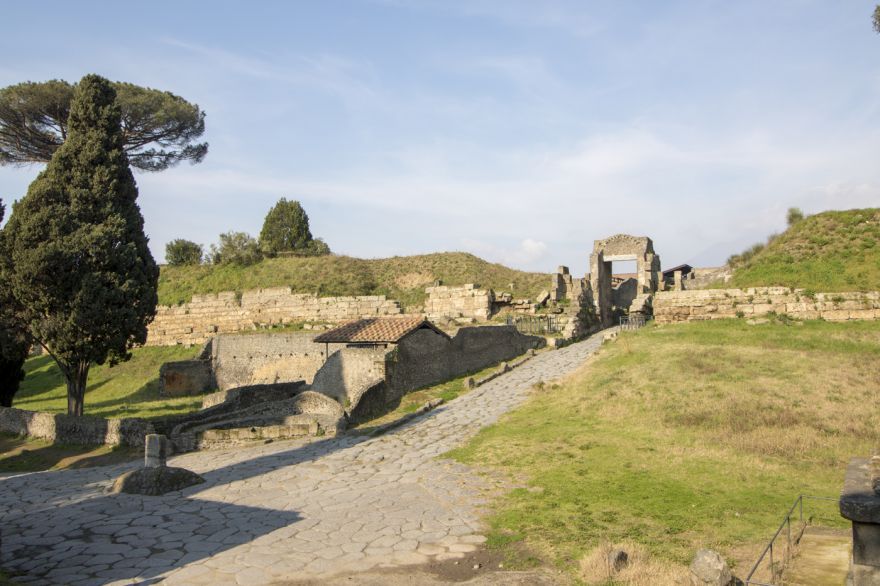 Recycling in ancient times? Pompeii had it! New discoveries revealed that the ancient city sorted rubbish into different piles. Large piles of ancient garbage were found outside Pompeii's fortification wall, and in and around the tombs of the city. Professor Allison Emmerson of Tulane University interpreted these piles as sorting systems, as Hyperallergic detailed:
"Since the earliest excavations of the eighteenth century, large piles of ancient refuse had turned out outside Pompeii's fortification wall, in and around the tombs that Roman law relegated to the same area. Past interpretations had viewed these waste mounds as akin to modern landfills, signifying the separation between the zone outside the wall and the city within it, even going so far as to see nearby tombs as abandoned and no longer visited by friends and family of the deceased."
Garbage turned up in association with monuments that were still in active use, where the living continued to bury their dead and return for regular commemoration. Discarded materials like mortar and plaster, and crumbled tiles and amphorae, were utilized to build walls; the piles of abandoned material were intended to be resold within the city.
"I began to realize that ancient attitudes towards garbage must have been quite different from our own," said Emmerson. "That point became even clearer as I continued excavations in the city center (with the University of Cincinnati's Pompeii excavation, directed by Steven Ellis)."
image via Hyperallergic
Source: neatorama