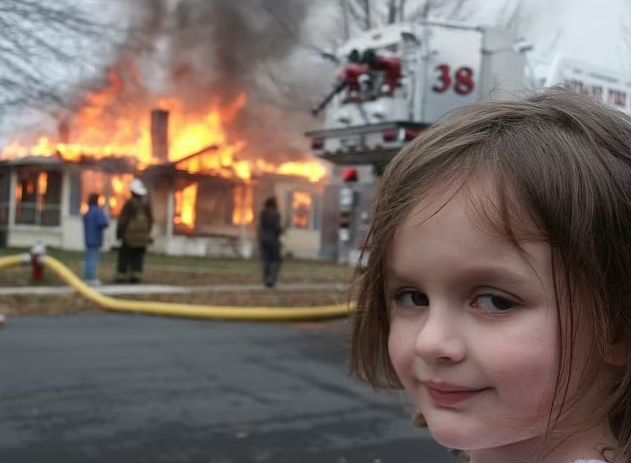 Wow. Zoe Roth became an Internet sensation at the age of four when she stood in front of a burning building with a smirk on her face. Sounds familiar? The image is the famous 'disaster girl' meme! Roth, now 21-years-old, has managed to sell the original photograph of the meme as an NFT for a whopping $473,000:
The picture in the form of a non-fungible token (NFT) – a kind of unique digital asset that has exploded in popularity so far in 2021 – was snapped up for 180 Ethereum, which is equivalent to $473,000, by a collector known only as @3FMusic.
An NFT is a unique digital token encrypted with an artist's signature and which verifies its ownership and authenticity and is permanently attached to the piece.
It allows 'original' versions of popular online content – like viral memes and tweets – to be sold as if they were physical pieces of art.
The collector @3FMusic is reportedly Farzin Fardin Fard, CEO of a Dubai-based music production company, according to Gizmodo.
Zoe, now a university student and waitress, and her father Dave – who captured the photo – were approached by an anonymous person via email in February who encouraged them to sell the image as an NFT.
Image via the Daily Mail
Source: neatorama