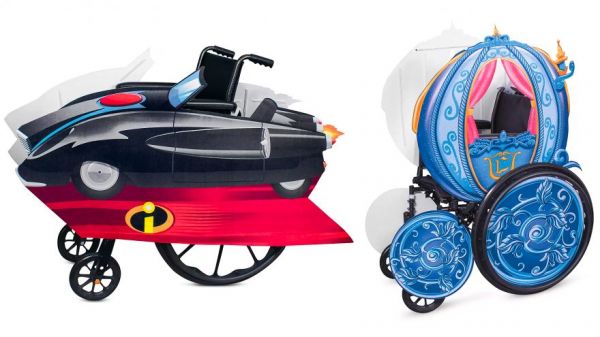 We've seen some amazing homemade and custom-made Halloween costumes for kids who use wheelchairs over the years. Now Disney is getting into the act with wheelchair covers to turn the conveyance into the Incredimobile from the movie Incredibles 2 or Cinderella's magical coach.  
Made from stiff felt printed with custom artwork, the decorative panels include various sections of hidden plastic piping which adds rigidity, and they attach to wheelchairs using adhesive fabric strips. They're specifically designed for manually-operated wheelchairs with 24-inch wheels, and because they inhibit regular use of the chair, they do require a separate operator to push.
Disney is also offering three adaptive costumes with features that make them easier for special needs children to wear. Read more about them at io9.
(Image credit: shopDisney)
Source: neatorama