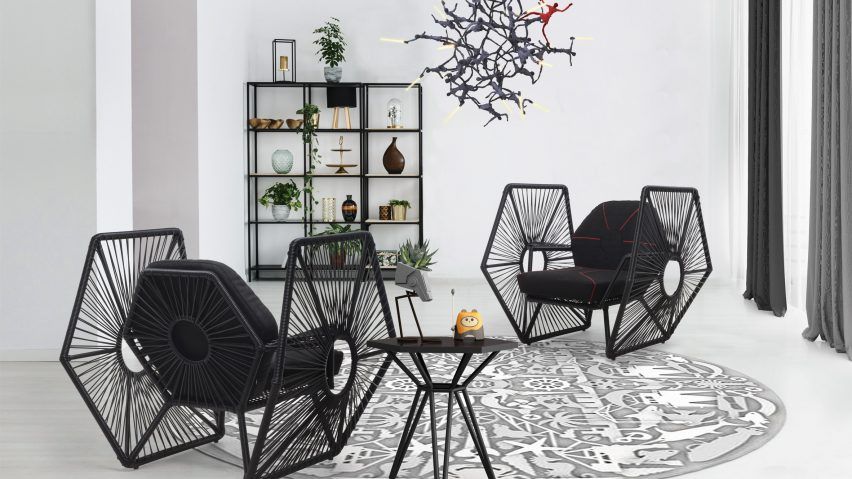 Filipino designer Kenneth Cobonpue collaborated with Disney to create a Star Wars furniture collection, where he combined modern technology and materials and Filipino craft techniques. I'm telling you, the force is strong with this one!
"We wanted to incorporate the essence of each Star Wars character into the designs, while staying true to our aesthetic and process of creating by hand," said Cobonpue.
"We reimagined the Star Wars universe through the lens of the Filipino craftsman and creative," he added. "Finding the balance was a bit of a challenge, but it was also a lot of fun."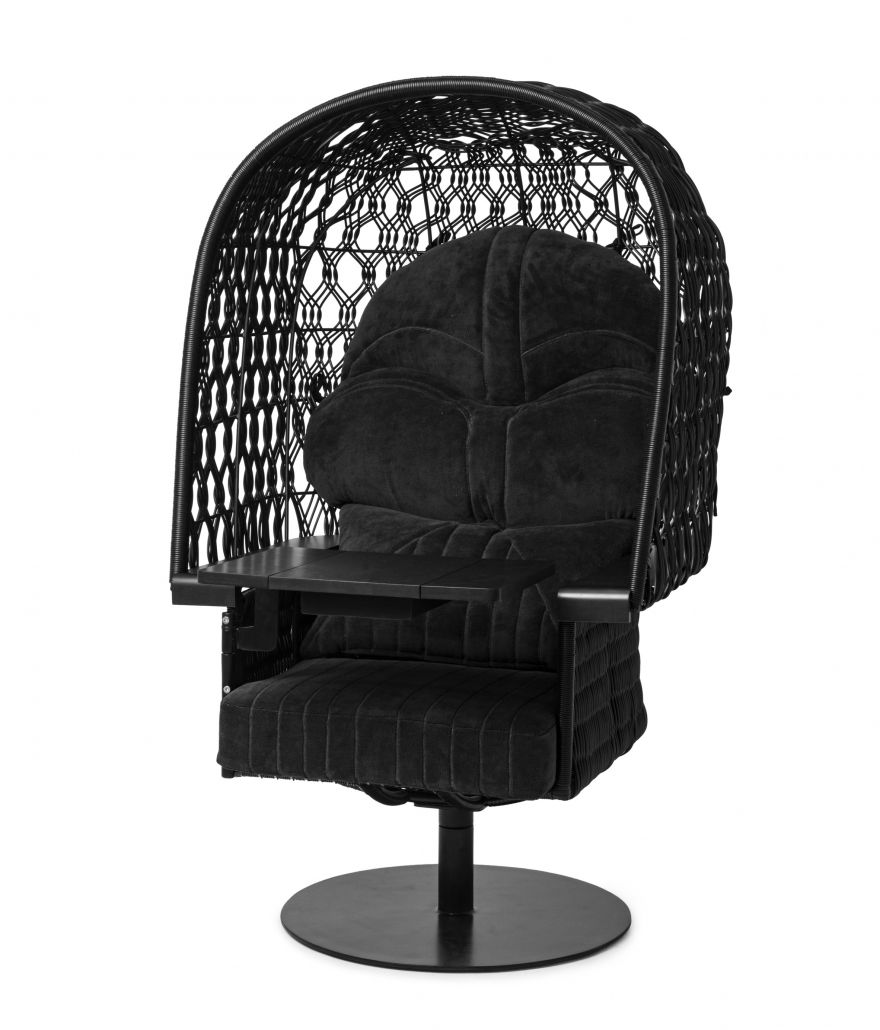 The cocoon-like Vader Easy Armchair features a black cushioned seat and backrest that has been stitched to look like Darth Vader's mask.
An open weave canopy surrounds the chair, which also has a foldable swivel table attached.
Darth Sidious' character is embodied in an armchair with an elevated backrest designed to resemble a hood. Its legs curve slightly forward to create an "elegant" yet "powerful" silhouette to capture the Sith Lord's "formidable presence".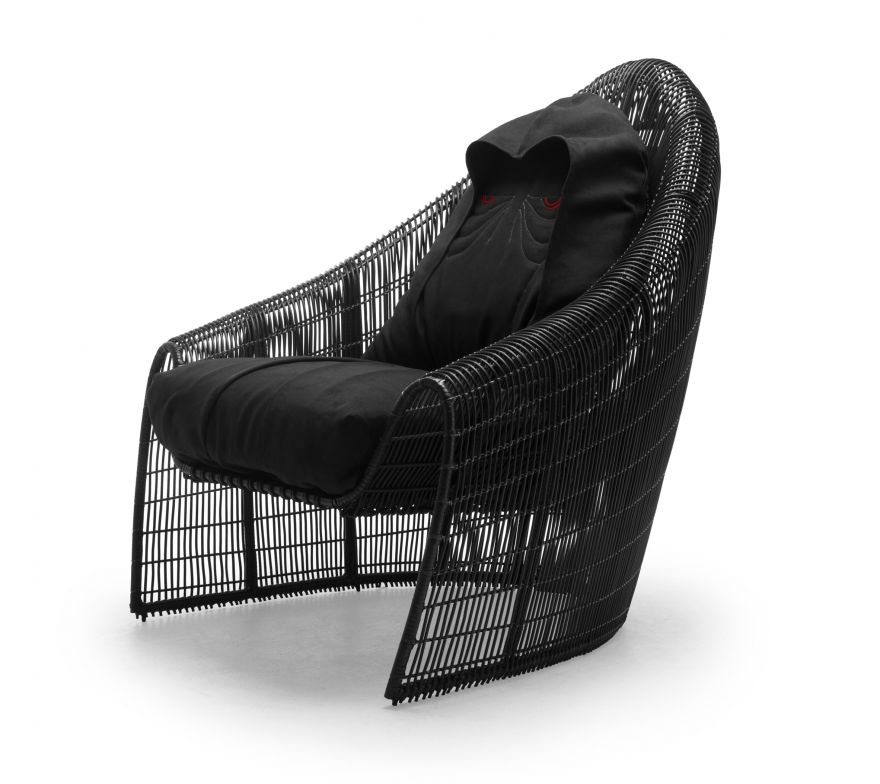 Source: neatorama