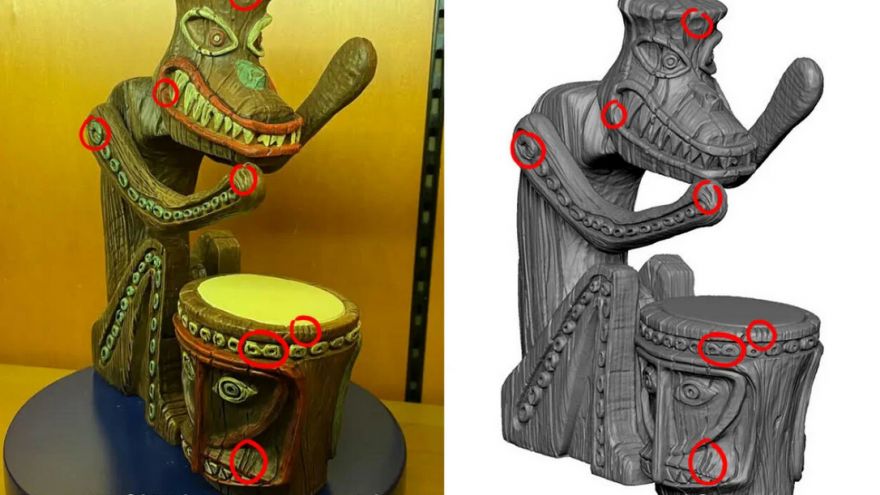 Yikes.
Canadian artist Andrew Martin created a fan-art sculpture of one of the Tiki drummers from the Disneyland attraction called the Enchanted Tiki Room. Martin actually created the artwork during a seven-hour livestream in 2018, and made the design available online so people could 3D print the sculpture. It turns out that common people aren't the only ones who took advantage of that opportunity. At least, that is what the artist is accusing Disney of.
A friend of Martin's messaged him through Instagram, telling him that Disney was selling a sculpture that looks a lot like his 2018 artwork. "I'm like, 'that does look a lot like mine,' and then did a one-to-one comparison of mine just to make sure. And it's 100 percent the one I did," he said.
The art is now no longer available on the company's online store, but it has been spotted to be sold at some park stores. Disney has not responded to the allegations after multiple requests for comment.
Image credit: Courtesy Andrew Martin
Source: neatorama