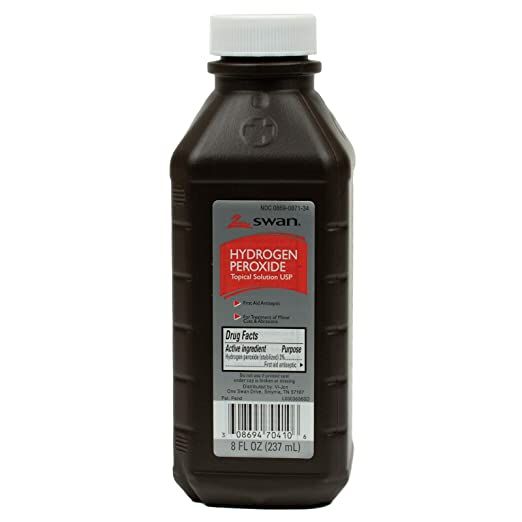 If you have a bottle of hydrogen of peroxide nearby for cuts and scrapes, heads up! That's not really good use for the chemical. This is because the oxygen atoms in the mixture, while responsible for destroying and weakening bacteria out of the wounded area can also damage healthy cells.
Hydrogen peroxide steals electrons from the cell walls of both bacteria and healthy cells. Additionally, it has been found to slow the healing process and worsen scarring. So, instead of putting it into your first aid kit, try using it for other tasks instead!
You can actually use the chemical for cleaning dirty surfaces such as stovetops, dishwashers, and more areas in the home. It is also the perfect solution for cleaning grease and dirt-filled baking sheets. It can also make them look like they were freshly bought from the store!
Cubby at Home's Shifrah Combiths shares more potential uses for a bottle of hydrogen peroxide here.
image credit: Vi-Jon via Amazon
Source: neatorama