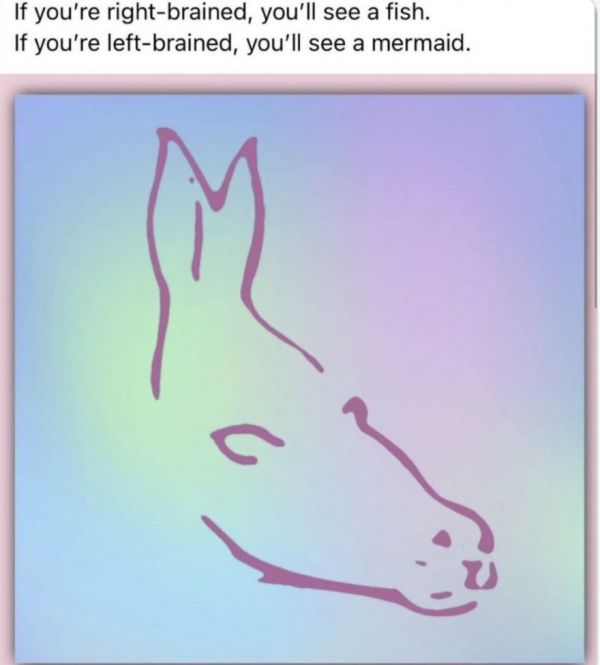 The Mary Sue introduces us to a meme trending on Twitter. What is depicted in the above image? Some people see a fish. Some see a mermaid. I'm skeptical that those people actually exist.
My first thought was a seal. Some Twitter users think of a donkey, which seems a reasonable interpretation. But it's definitely not a fish or a mermaid; those people are just trolling us. And the whole idea of being left brained or right brained is a pseudoscientific myth.
POLL: What do you see?
Source: neatorama