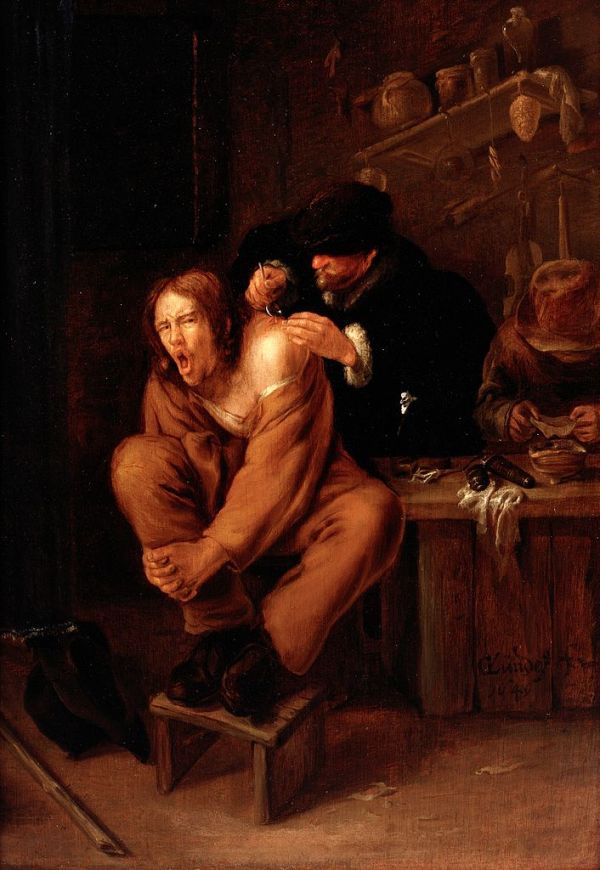 Simon Forman and Richard Napier were 17th-century astrologers in England, but they practiced medicine. They had a thriving business of patients who came in and described their ills. Forman and Napier would consult the stars, and then prescribe treatments like bloodletting or applying a dead animal to the body. The practitioners took detailed notes on thousands of cases, which survive today. Better yet, the notes have been transcribed into understandable modern English and the 500 most interesting cases uploaded for all to read, sorted into categories like witchcraft, venereal diseases, bad marriages, frenzy, and chastity diseases.
There are many treasures to be found here. Joan Broadbrok, 40, has a throbbing headache and "thinks her children to be rats & mice." Edward Cleaver's worrisome ill thoughts ("kisse myne arse") may stem from the witchery of a neighbor who suckled a puppy.

The project "opens a wormhole into the grubby and enigmatic world of 17th-century medicine, magic and the occult," Professor Lauren Kassell of Cambridge's History and Philosophy of Science Department and one of the project's leads, said in a statement.

"Channeled through the astrologers' pens are fragments of the health and fertility concerns, bewitchment fears and sexual desires from thousands of lives otherwise lost to history."
The selected cases file is part of a larger project to transcribe and digitize the entirety of Forman and Napier's writings. Read about Forman and Napier at Cnet and browse the searchable case files here. -Thanks, WTM!    
(Image: Wellcome Images)
Source: neatorama