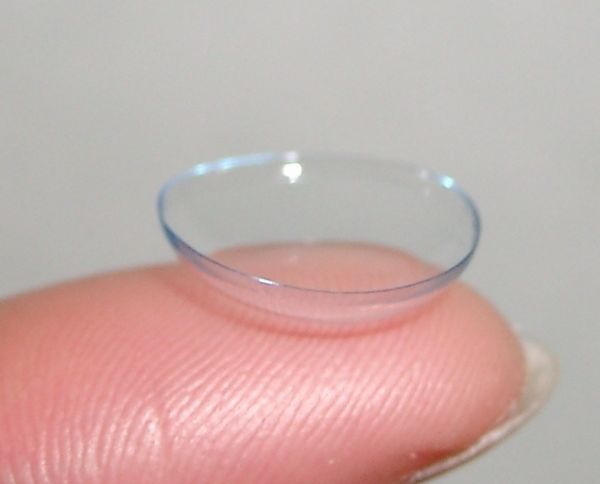 A 65-year-old woman was being prepared for cataract surgery at Solihull Hospital near Birmingham, UK. Trainee ophthalmologist Rupal Morjaria says that as a team prepared to anesthetized the patient, they found a "blue mass" in her eye. On removing it, the mass turned out to be a glob of 17 disposable contact lenses! They looked around and found ten more lenses still in her eye. The patient hadn't complained of any irritation.
"When she was seen two weeks after I removed the lenses she said her eyes felt a lot more comfortable," Morjaria tells Optometry Today. "She thought her previous discomfort was just part of old age and dry eye."

The woman had not complained about problems other than cataracts, according to the report Morjaria and others published in the British Medical Journal. The patient had been wearing monthly disposable contact lenses for some 35 years, she said.
The cataract surgery was postponed because of the risk of infection. The case raises concern about patients who order contact lenses online and don't see their optometrist regularly. Read more on the story at NPR.
(Image credit: Bpw)
Source: neatorama