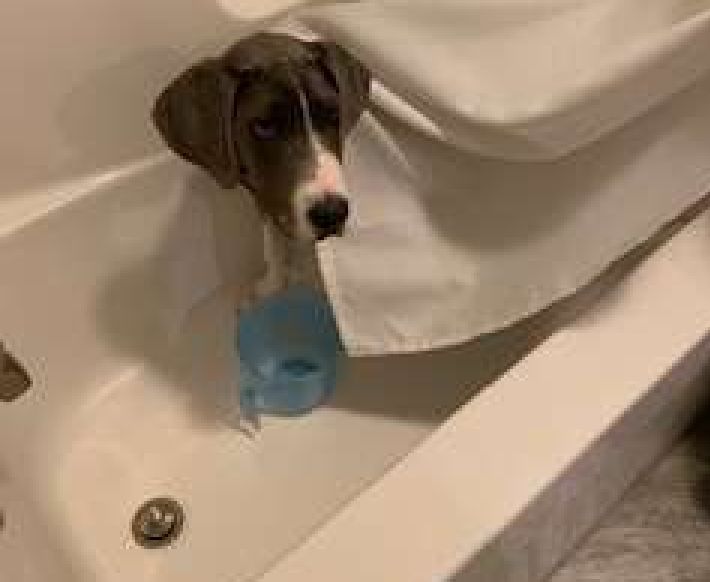 Sometimes we can't really comprehend the way our pets behave or why they act the way they do. Dogs, in particular, have heightened senses so when they bark or react to something, we often don't know why or what it is that's causing them to act that way.
In the case of Jessi Mach's dog Charley, she tries to keep her owners safe from things that she feels don't belong inside the house. And one day, she had a run-in with the leaf blower.
"She goes into attack mode over things that are out of place," Jessi Mach, Charley's mom, told The Dodo. "She has kept us 'safe' from candles, trash cans, baskets and weird things that she thinks don't belong in the house!"
One day, Charley's dad was trying to get some yard work done and took out a leaf blower. Charley's dog brother Winston immediately tried to "attack" the strange machine, and after watching him barking and biting at the air, Charley decided to get in on the action, too.
(Image credit: Jessi Mach)
Source: neatorama