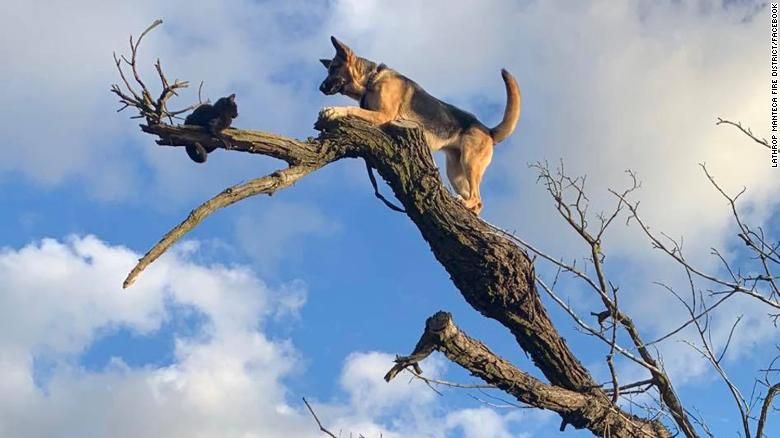 In an ironically waggish plot twist, firefighters in Lathrop, California, came to the rescue of a German shepherd that was stuck in a tree after chasing a black cat. Amusingly, upon the arrival of first responders who brought a ladder with them, the dog still would not relent in his pursuit.
The Lathrop Manteca Fire District Facebook page shared photos of the cat-dog conundrum with the caption:
You may have heard that our firefighters get cats out of trees, but what about dogs?!?! Right after Truck 30 and Engine 35 dropped off Santa that was exactly their next call. Glad to hear that all turned out well for this pooch, and we are all pretty sure he'll think twice about chasing cats up the next tree…nice work Engine 35!
In the post, you can see just how hair-raising of a height it was and the moments of relief after the successful rescue.
Head over to CNN for the full story.
(Image credit: Facebook via CNN)
Source: neatorama