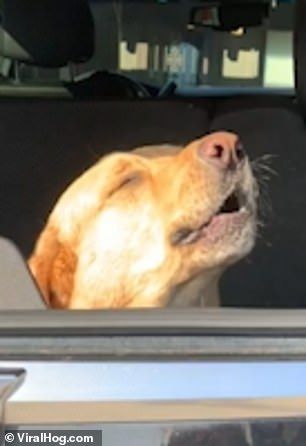 Scout the golden retriever has been filmed howling at the top of his lungs in the back of the car after he was given anesthetic. He was forced to get surgery because he developed a hematoma (collection of clotted blood after injury to blood vessel walls).
The 'big and independent' pet's allergies and ear infection caused him to scratch so much that he developed it.
Bleeding or bruising are two symptoms of the hematoma which causes blood to leak in to the surrounding tissue of the blood vessels.
Scout's six feet tall and 150-pound weight meant he was given a high dose of anesthetic and was filmed looking away with the fairies.
In the heartwarming clip, he holds his snout up to the air and lets out a long howl in Wenatchee, Washington.
See the full video on Daily Mail.
(Image Credit: ViralHog/ Daily Mail)
Source: neatorama