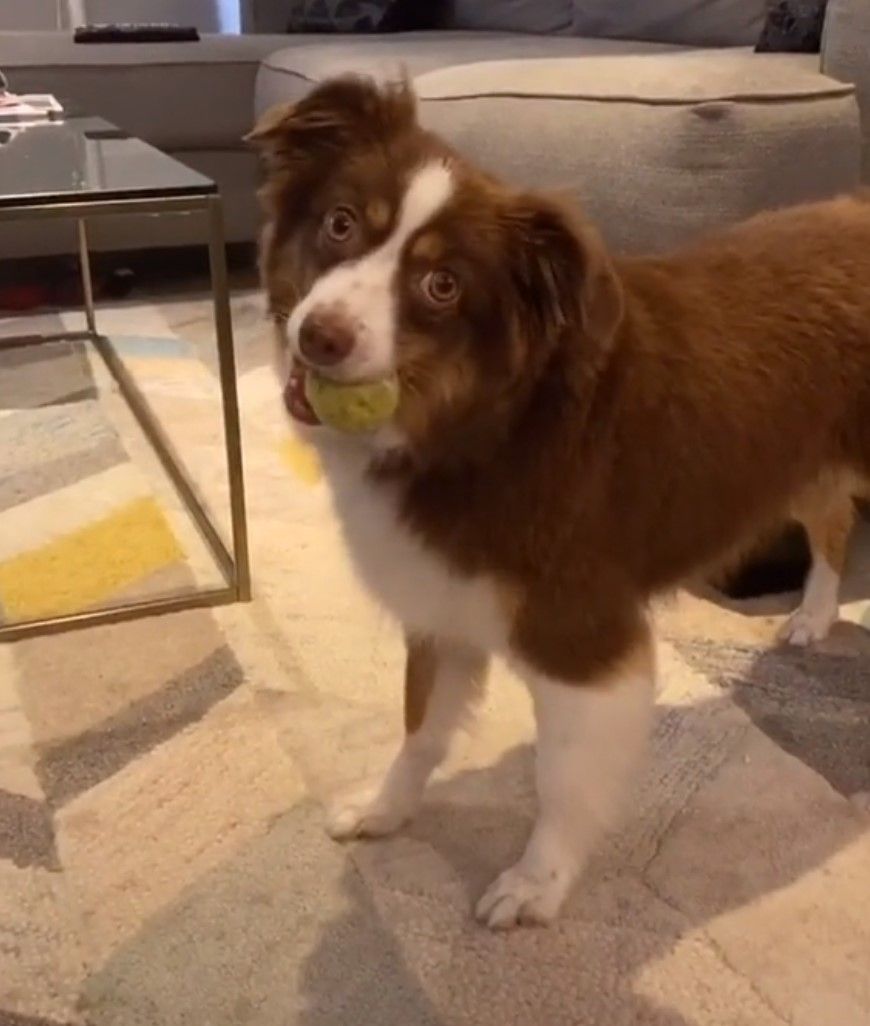 Lauren Blumenthal told a story to her dog Hazel about a squirrel carrying a bone in its mouth. The story contained many words that Hazel was very familiar with, and upon hearing the word "squirrel", Hazel dropped the ball that was in her mouth.
Who knew dogs could listen to our stories with enthusiasm if they knew the words?
See the video at Laughing Squid.
(Image Credit: lo_hayz/ TikTok)
Source: neatorama